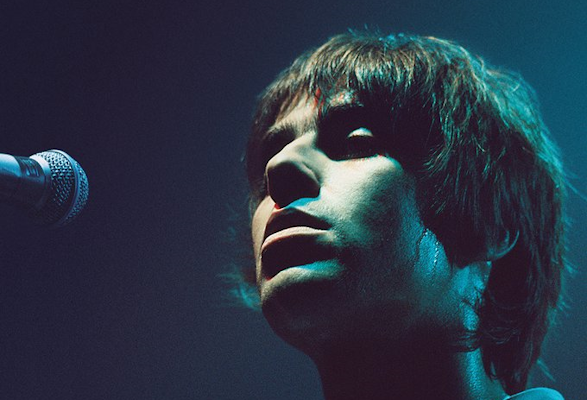 Liam Gallagher has announced the 'Definitely Maybe 30 Years' Anniversary Tour for June 2024, performing the 'Definitely Maybe' album in full for the first time along with some select b-sides from the era.
Liam Gallagher 2024 Arena Tour Dates:
Sheffield Utilita Arena, 01 June
Cardiff Utilita Arena, 03
London The O2, 06
London The O2, 07
London The O2, 10
London The O2, 11 ***EXTRA DATE***
Manchester Co-op Live, 15
Manchester Co-op Live, 16
Glasgow OVO Hydro, 19
Glasgow OVO Hydro, 20
Dublin 3Arena, 23
Dublin 3Arena, 24
Manchester Co-op Live, 27
Manchester Co-op Live, 28 ***EXTRA DATE***
Tickets on sale now from Ticketmaster AXS See Tickets
Liam Gallagher – Definitely Maybe 30 Years Vital, plus Kasabian at Boucher Playing Fields, Belfast on 16 August 2024, tickets on sale Friday (08 December) at 9am from Ticketmaster
The run of highly anticipated shows will celebrate the 30th anniversary of the release of Oasis's influential debut album.
The set will be packed with classics tracks like 'Rock 'n' Roll Star', 'Live Forever', 'Supersonic' and 'Cigarettes & Alcohol', to name just a few. In addition, fans will be treated to the opportunity of hearing other album tracks that have rarely, if ever, been performed since the mid-90s, including 'Up In The Sky' and 'Digsy's Dinner'.
There are also numerous other fan favourites that could be performed from the collection songs released during the 'Definitely Maybe' era, which could potentially include another big hit in the shape of 'Whatever' as well as deep cuts such as 'Fade Away', 'Listen Up' and 'Sad Song'.
Liam Gallagher commented, "I'm bouncing around the house to announce the Definitely Maybe Tour. The most important album of the '90s bar none. I wouldn't be anywhere without it and neither would you, so let's celebrate together LG x"
After becoming the foremost frontman of his generation with Oasis, Liam Gallagher's solo career has been a story of a remarkable rebirth – and one that has introduced his talents to a whole new audience.
It has seen him achieve five UK No.1 albums in just six years, including three studio sets, 'As You Were', 'Why Me? Why Not.' and 'C'MON YOU KNOW' plus the live records 'MTV Unplugged' and 'Knebworth 22'.
More recently, he also landed his highest position on the singles charts in thirteen years with 'Everything's Electric'.
Don't miss the rock 'n' roll star live on tour next year!
Image Credit: PRESS