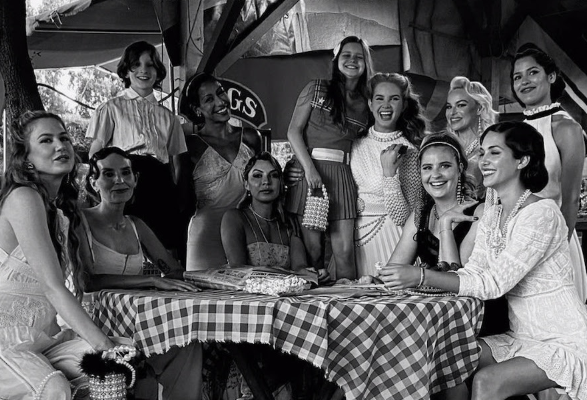 Lana Del Rey has confirmed that her new album 'Chemtrails Over The Country Club' will be officially released on 19 March 2021.
The sultry songstress has also unveiled new song and music video for the title track, co-written by Lana herself alongside Jack Antonoff, with the visual being directed by BRTHR.
WATCH IT HERE:
'Chemtrails Over The Country Club' will be Del Rey's seventh studio album to date and follows her hugely successful 2019 Grammy nominated release 'Norman F*cking Rockwell' and her 2020 book 'Violet Bent Backwards Over the Grass'.
The artist took to her social media to share the album cover artwork alongside a statement addressing its apparent lack of diversity.
CHECK OUT THE POST HERE:
View this post on Instagram
In October 2020, Lana Del Rey debuted the first track from from her upcoming album 'Let Me Love You Like A Woman'. She also recently revealed plans for an album of "American standards and classics" after dropping a cover of George Gershwin's 'Summertime as a standalone track in support of major American orchestras the New York Philharmonic and the Los Angeles Philharmonic.
'Chemtrails Over The Country Club' Full Album Tracklisting:
White Dress
Chemtrails Over The Country Club
Tulsa Jesus Freak
Let Me Love You Like A Woman
Wild At Heart
Dark But Just A Game
Not All Who Wander Are Lost
Yosemite
Breaking Up Slowly
Dance Till We Die
For Free