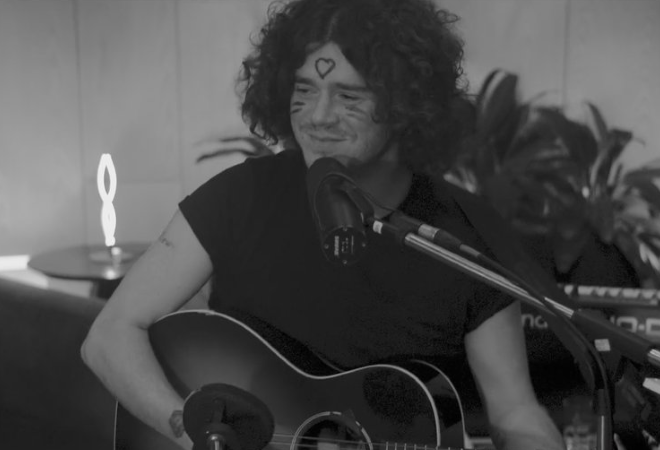 Kyle Falconer has announced a new covers EP as well as won Best Album at Scottish Music Awards.
The View frontman released his debut solo album 'No Thank You' last year to wide critical acclaim. He recently returned from Thailand where he recorded a covers EP, featuring some of his personal favourite tracks, including his version of Tina Turner hit 'What's Love Got To Do With It'.
CHECK OUT THE VIDEO BELOW:
Falconer commented, "I've just loved this song since I was a child. I've always known that it was partly composed by Graham Lyle who is a fellow Scot and inspired me as a child to write songs myself. I just thought it would be apt for a Scottish vocalist to put a different spin on it. I hope I've done it justice."
The full EP will be available on Spotify on 08 February 2019.
Kyle Falconer is a founding member of The View. The band landed their first record deal when he was just 18-years-old and went on to release five hit albums and play countless sold-out shows. Their 2007 debut album 'Hats Off To The Buskers' went straight to No.1 and received a Mercury Prize nomination. Two of The View's subsequent four albums also hit the Top 10.
'Almost Pleasant' EP Track Listing:
What's Love Got to Do with It?
Black Eyes, Blue Tears
Go Your Own Way
You've Got a Friend in Me
Four Seasons In One Day