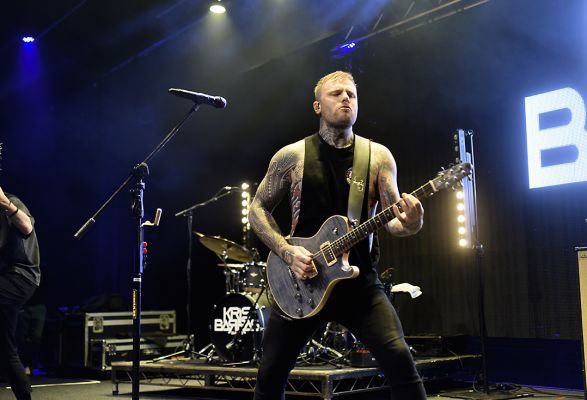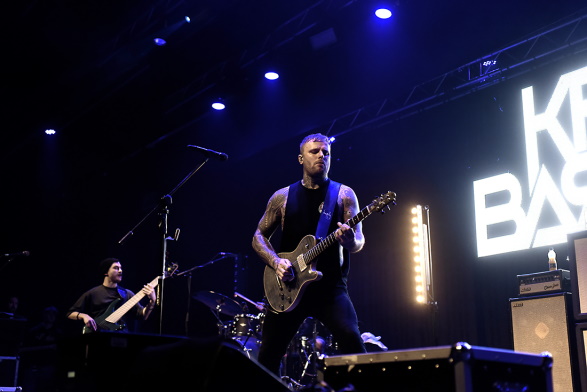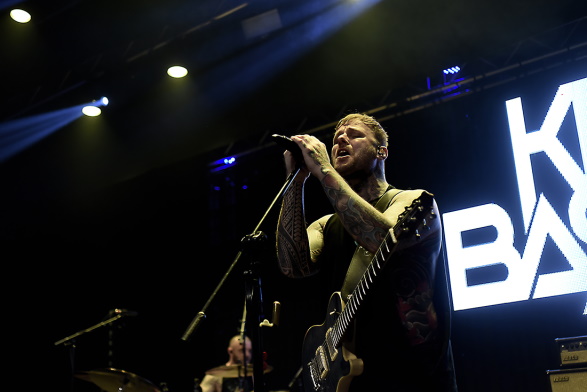 As this is probably our third or fourth time seeing Mr Barras, we could put money on having a great night, and we were right. Even if he had an obvious cold, causing the vocals on some of the slower numbers to be a little scratchy, it didn't make a difference and it didn't make this ex-cage fighter hold back either. Straight off belting into arguably his most commercial sounding song 'Hail Mary', and playing a lot of his recent album 'Death Valley Paradise', which as he says is his heaviest so far, including 'Chaos', which although not too heavy, it's a great head nodder.
It was great to see how much confidence he now has, as he goads the crowd into singing, which as he said were Pretty F****** awesome. I said goads as he has a funny knack of getting the crowd participating while at the same time mocking them, but they love it. After retelling the story of his late father, who was the inspiration for 'Watching Over Me', wringing the emotion out of his guitar solo, he again shows he is cracking guitarist. By now the crowd were singing and waving like loonies, which only increased when low and behold a cover! But not any cover, only Led Zeppelin's 'Rock And Roll', it was just the icing on the cake for the attendees, as he delivered yet again, before taking a short break.
Coming back on for the encore 'Ignite (Light It Up)' from the 'Light It Up' album, complete with the flame throwers on stage raising the temperature up even more, before sending everybody very, very happy into the night. A cracking band, cracking frontman, cracking night.
Photos by Geoff Griffe
Review by Jenny Griffe