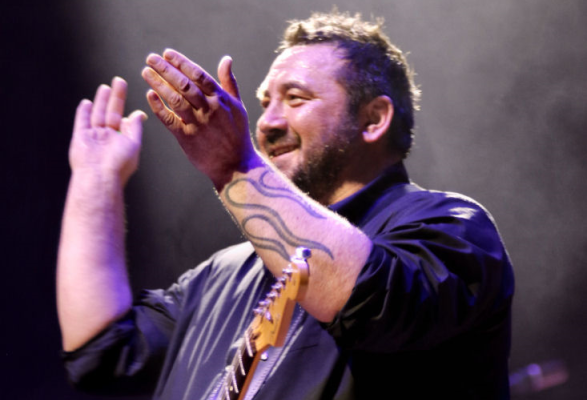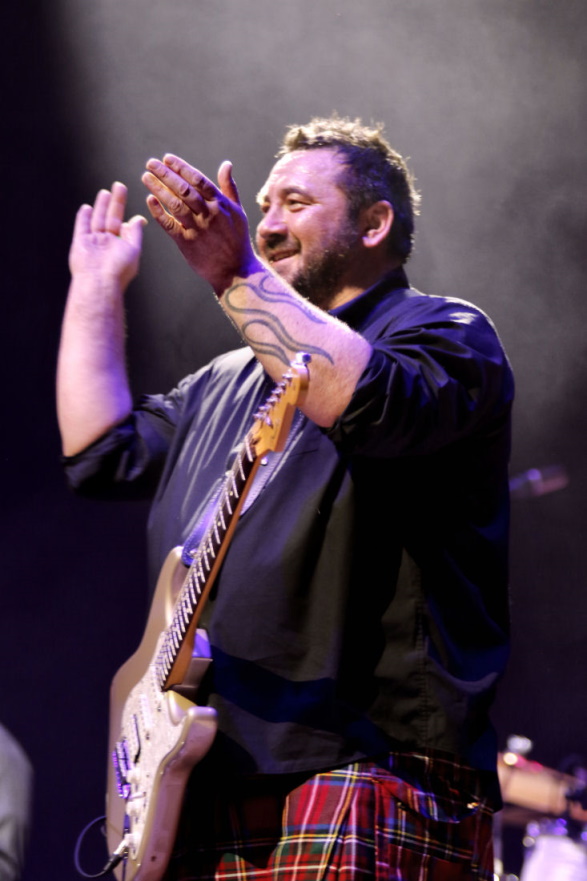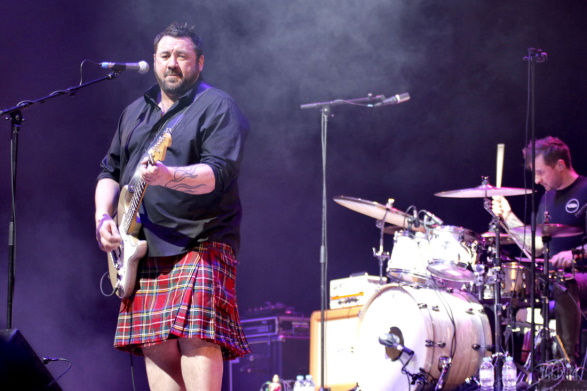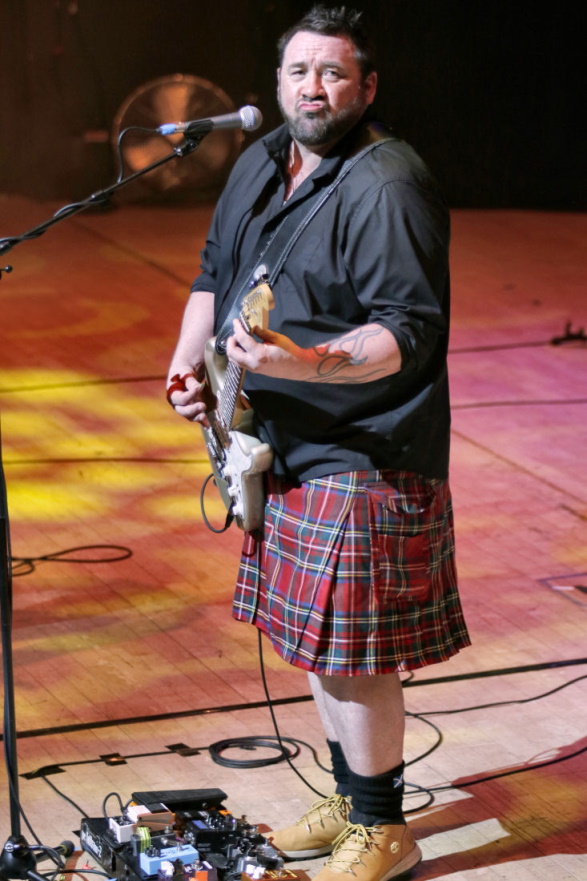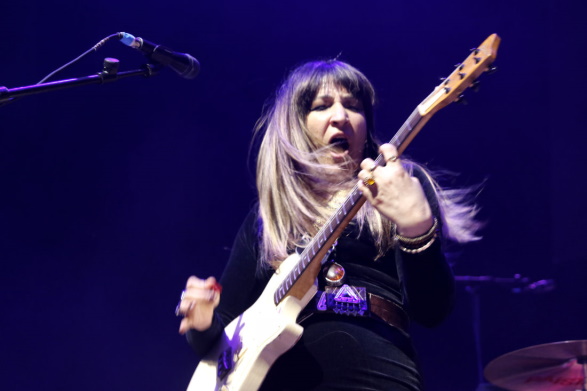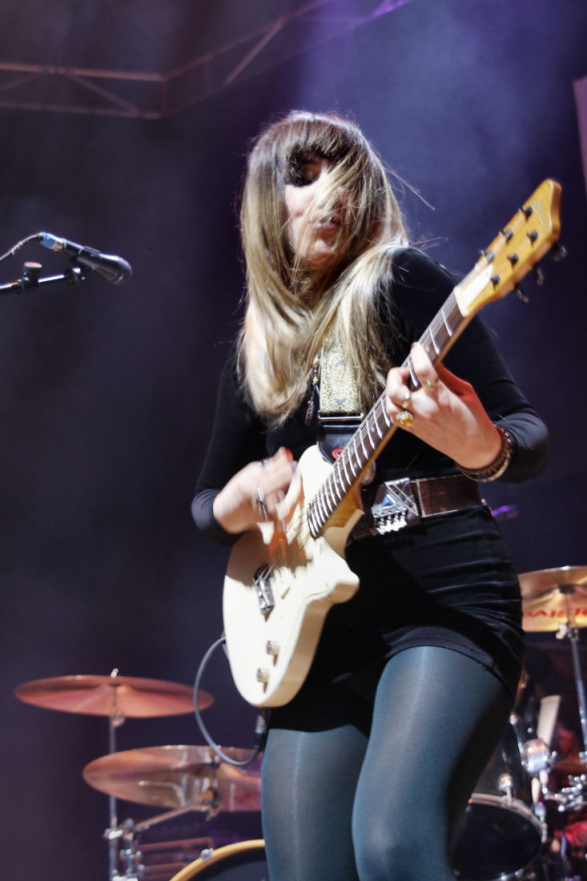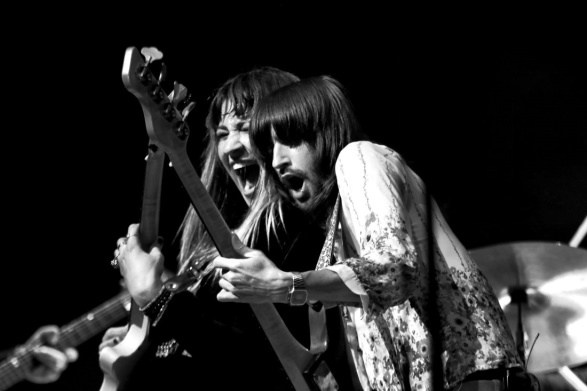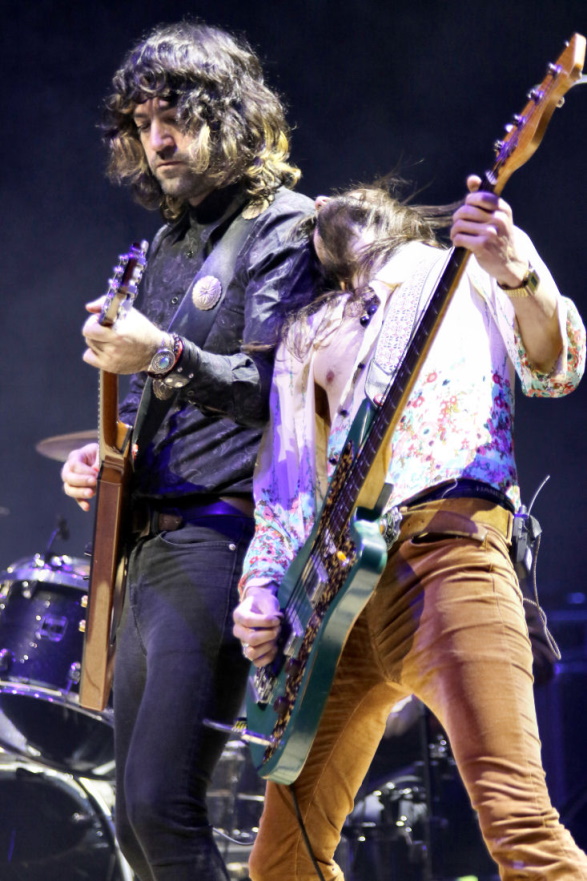 King King plus support The Damn Truth
We have been waiting to see The Damn Truth since buying their first album. And now finally after the release of their second, 'Now Or Nowhere', produced by Bob Rock, which has raised their profile massively, being not only really well received by the music press but being played a lot on rock radio stations internationally, even Radio 2, Johnnie Walker knows a good thing when he hears it! So, to see them live, supporting such a fine band like King King was a bonus.
And boy they didn't disappoint, right from the off it was clear that we were in for a treat. Vocalist Lee La Baum has an exceptional voice and has the presence to go with it. Ably supported by a fine band of musicians, they not only sound good but are great to watch, with bass player P Y Letellier, shirt open, jumping around like a demon. This is a great live band make no mistake about it, but can transfer that feeling to recorded material. This is a band to watch out for, and we can't wait until their return to our shores.
And now to the mighty King King. Anyone who has read out previous reviews on the band will know how much we like them. They are in our minds the best rock/blues band out there, live or recorded, this is as good as it gets. It's hard trying to pick out a standout song as they aren't any duff tunes. Obviously, you could go for the more radio friendly tunes like 'Waking Up' and 'Rush Hour', but who cares when you see a band like this. At the top of their game as they have been for quite a few years now, and with frontman Alan Nimmo capable of making you feel like he's your favourite uncle, while rocking your head off at the same time. The audience are like family, with banter to go with it. Like when he asked if there were any new King King audience in tonight and a few hands went up and a lady shouted, "whoop whoop", to which he replied, "don't whoop whoop me lady, where have you been?" Hilarious.
Again, the band were on fire. Even after not touring as much as usual, my only advice to anyone who hasn't either seen them live or listened to King King's latest album 'Maverick', or any of their award-winning albums to be honest, is make sure you do yourself a favour and sort yourself out.
Photos by Geoff Griffe
Review by Jenny Griffe