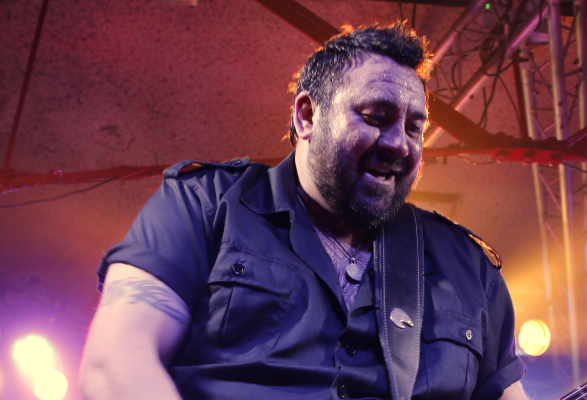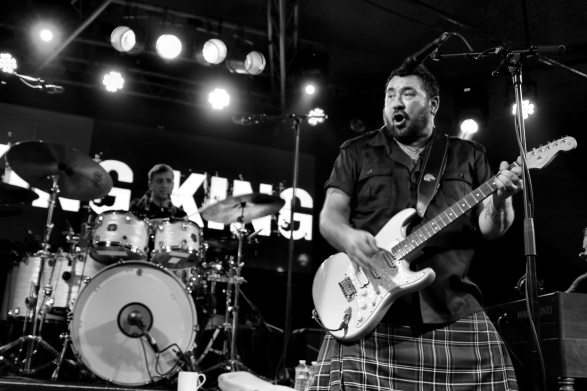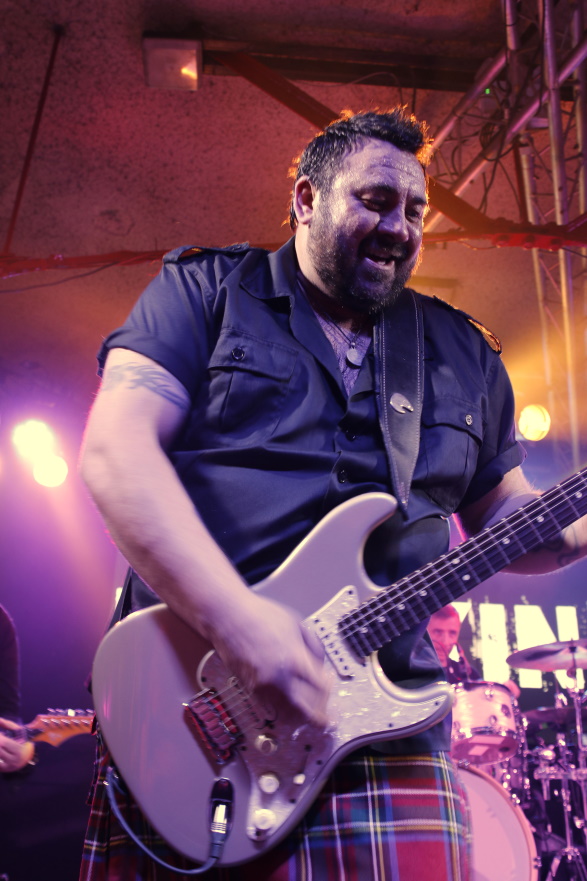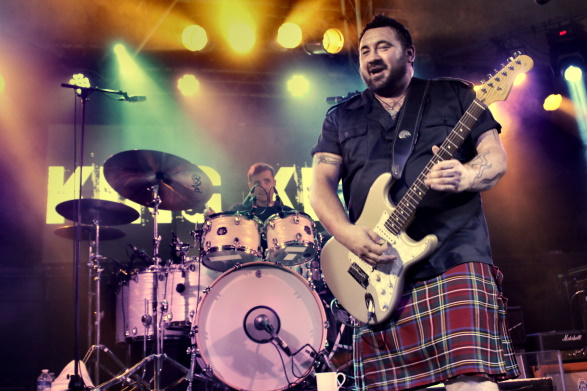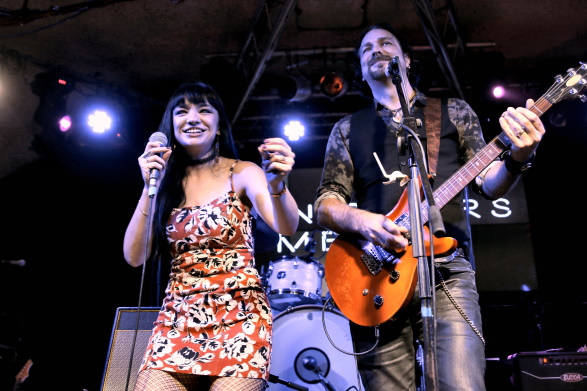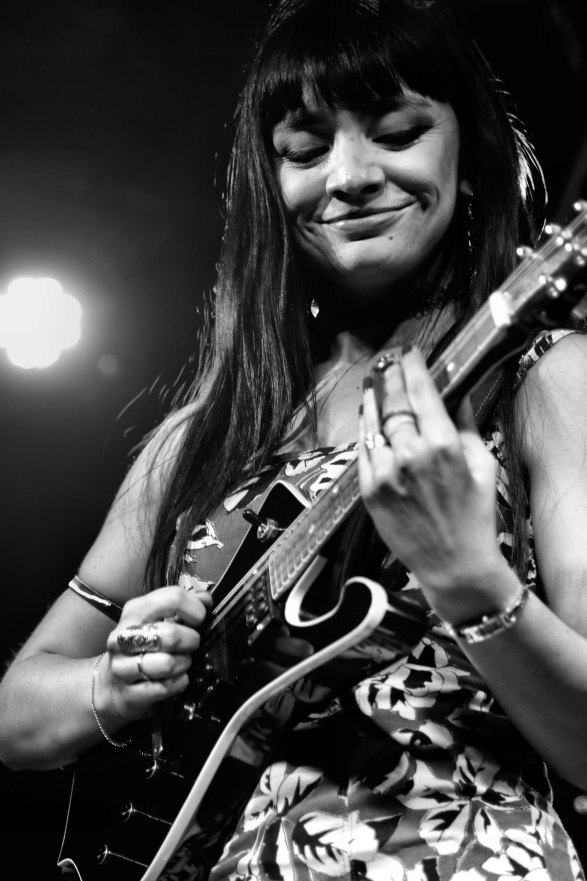 King King plus support from When Rivers Meet.
Let me start by saying how great it was to attend a gig at our fantastic local venue The Robin 2 after nearly two years. And it couldn't have been much better to be honest. First up, a duo that we have been watching during lockdown, When Rivers Meet.
After receiving big plaudits for their debut album 'We Fly Free' it was great to actually see them in the flesh. With an excellent album full of fuzzy/distorted guitars and Grace's fantastic vocals and an all too short a set, they went down extremely well, of course. And to be honest, with no surprise to us or the crowd, I lost count of how many WRM t-shirts were worn, which is unusual for a support. We can't wait for their debut headline tour next year, with we understand a full band, which is being used on their second album 'Saving Grace', due for release in November.
And now the headline act, King King. We have seen King King about three times now and you know that you're going to leave tonight with a massive smile on your face guaranteed. They are one of the best guitar driven Rock/Blues Rock bands out there and live they are something else. No need for histrionics here, just a band of amazing musicians, and it was great to see a band who have won awards and praise from fans and press alike, not resting on their laurels. Giving their all, I'd like to say they at the top of their game, but can't, as they are ALWAYS on top of their game! With a set mixture of more commercial songs like 'Waking Up', 'Rush Hour' and 'Never Give In' alongside more traditional tunes 'Fire In My Soul', 'I Will Not Fall' and 'Stranger To Love' before finishing with 'Let Love In'. Brilliant, and that Hammond organ, sublime.
King King have a large loyal following, no surprise there, and it is obviously appreciated by vocalist Alan Nimmo and the band with friendly banter flowing back and forth. And great to see Alan's brother Steve back in the line-up, two very talented brothers indeed. After the long layoff it's like they have never been away, and with a usual full touring schedule we will have to wait until next February for a return to this region of this great band and with another up-and-coming band we have been watching, The Damn Truth, who like When Rivers Meet are ones to watch. Cracking night, again.
Photos by Geoff Griffe
Review by Jenny Griffe