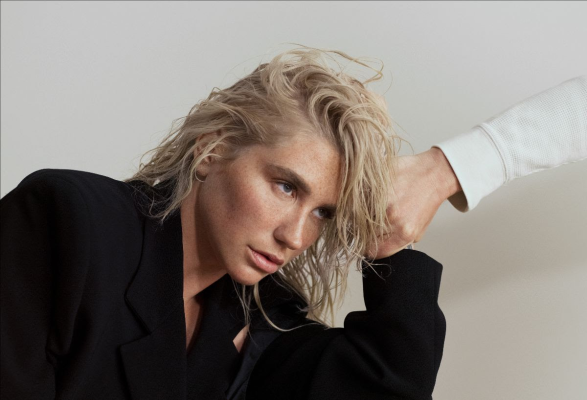 Kesha has announced new album 'Gag Order', due out on 19 May 2023 via Kemosabe/RCA Records.
The Rick Rubin-produced record has been labelled "post-pop" by the Grammy-nominated pop star, who will also reveal a duo of pre-release tracks this Friday (28 April), entitled 'Eat The Acid' and 'Fine Line'.
The full-length, on which Kesha is an executive producer, is an album unlike anything she has ever created. On 'Gag Order', the singer-songwriter confronts her own reflection and finds empowerment in her own voice, with beautiful, heart aching results.
"Without the darkness there is no light. I finally let my darkness have the light. I cannot fight the truth of this life being difficult and painful. It is for everyone," wrote Kesha in an album manifesto that went live today via Nylon. "An artist doesn't exist to make others happy. I believe an artist gives voice, motion, colour to the emotions we all have. The good emotions, and the unmanageably fucking miserable ones."
Kesha has teased the forthcoming album on Instagram over the past month as well as in a cameo in a recent 60 Minutes story on Rick Rubin.
CHECK OUT HER OFFICIAL ANNOUNCEMENT HERE:
View this post on Instagram
Kesha has sold more than 14 million total album equivalents worldwide, has approximately 6.9 billion audio streams and 1.7 billion video streams worldwide. She has had nine Top 10 hits on The Billboard Hot 100, including four No.1 singles at Top 40 Radio – 'TiK ToK', 'Your Love Is My Drug', 'Die Young' and 'Timber'.
Photo Credit: Vince Haycock / PRESS