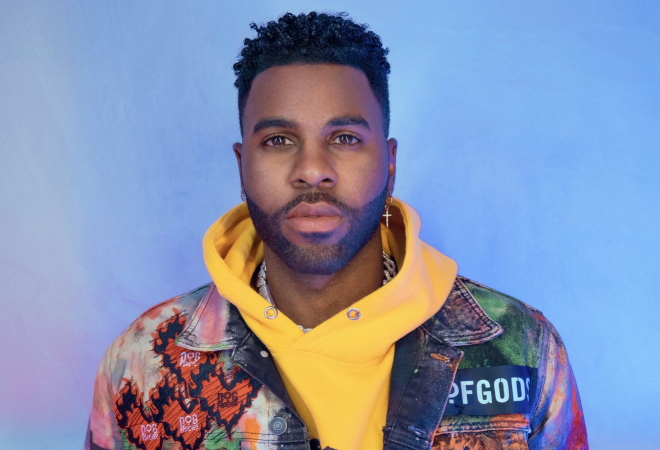 Jason Derulo has unveiled new up-tempo Latin-flavoured single 'Take You Dancing' and accompanying TikTok dance video.
The multi-platinum global superstar commented, "In these times, we all need a song that's going to uplift us…Hopefully "Take You Dancing" can be a light in these trying days."
The track follows his recent string of hit releases, including Alok and Martin Jensen collab 'Don't Cry For Me' and 'Coño' with Puri x Jhorrmountain, which has featured in more than 14 million TikTok videos. In addition, Jawsh 685 and Derulo's summer smash 'Savage Love' now boasts over 100 million global streams and has reached No.1 in Ireland, Austria, Australia, New Zealand, Norway, Scotland, Sweden, Switzerland and is the singer's fifth No.1 UK single. Furthermore, the music video for 'Savage Love' has clocked-up over 22 million views on YouTube alone.
Derulo is one of TikTok's biggest stars with close to 30 million followers and his latest offering has all the makings of something that could spark the next big dance challenge on the platform.
WATCH THE 'TAKE YOU DANCING' TIK TOK DANCE VIDEO:
Jason Derulo's music has earned him 11 RIAA platinum certified singles, one billion plays on Spotify, almost 6.5 billion YouTube views and worldwide singles sales in excess of 50 million.
Some of his biggest hits include the 5x platinum certified 'Whatcha Say', 'In My Head', 'Ridin' Solo', 'Talk Dirty (Feat. 2 Chainz)' and 'Want You To Want Me', all of which received 4x platinum certification from the RIAA.
Additional platinum and multi-platinum hits include the 3x platinum 'Wiggle (Feat. Snoop Dogg)', the 2x platinum 'Swalla (Feat. Nicki Minaj & Ty Dolla $ign)' and 'Trumpets' and the platinum certified 'Don't Wanna Go Home', 'It Girl', 'The Other Side' and 'Marry Me'.
The talented singer, songwriter, dancer and entertainer has been giving fans serious quarantine goals by keeping everyone's spirits lifted and looks set to continue his reign as the king of TikTok for a long time to come.
PHOTO CREDIT: DAVID STRBIK