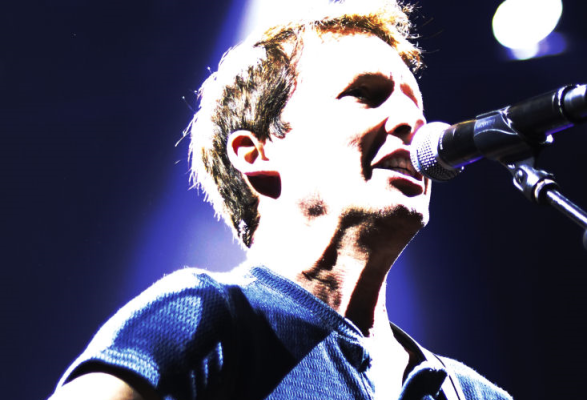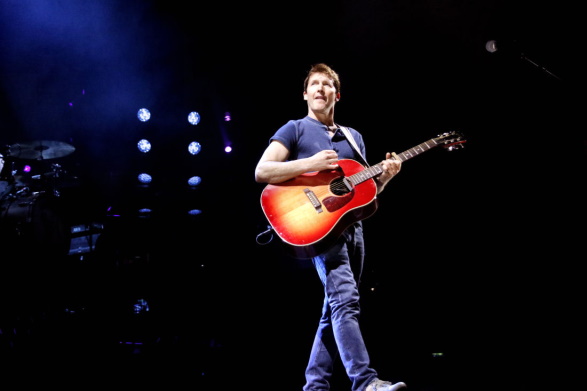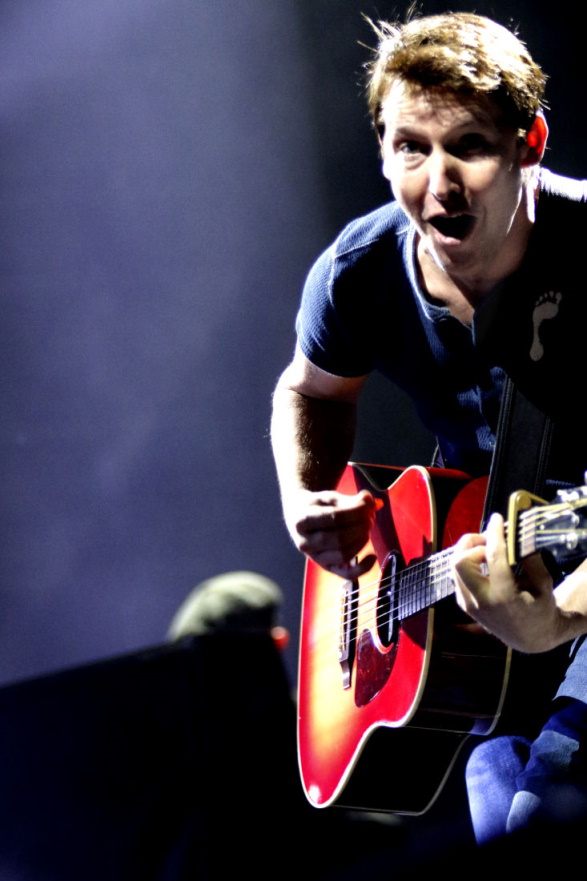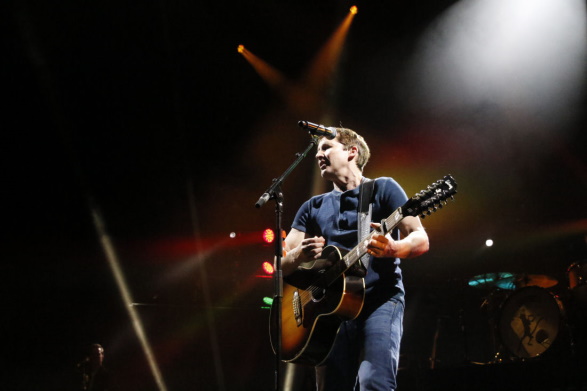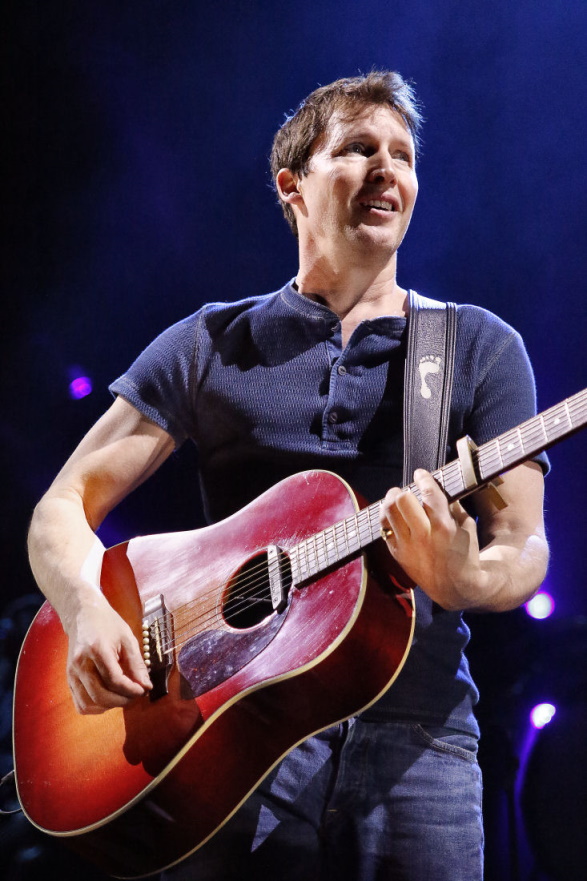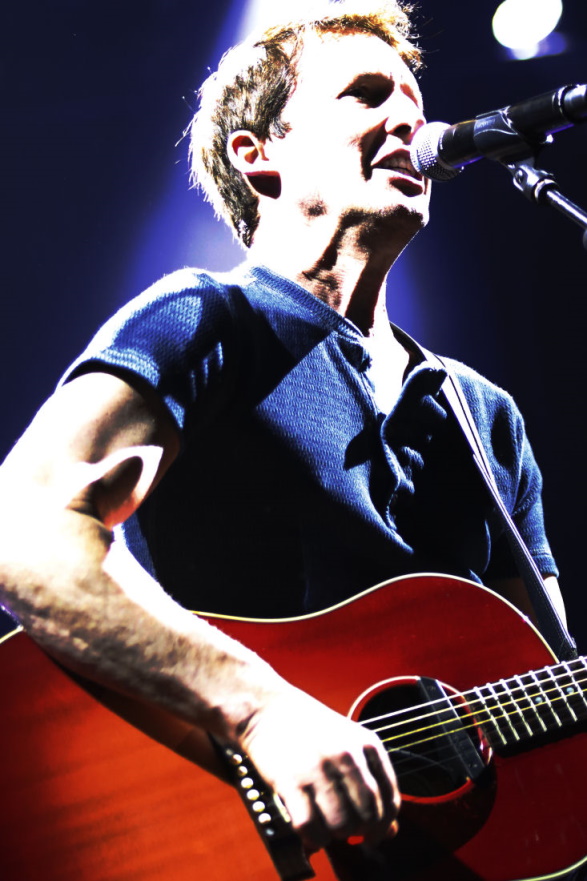 I must admit that after James Blunt's breakthrough, I seemed to have drifted away a from his music a little. It may be down to hearing 'You're Beautiful' over and over again. I admit it is a good song, but you can hear any song too much. But just lately since the release of his latest album, 'The Stars Beneath My Feet', which is a greatest hits album plus four new songs, and its these last four singles that pricked my attention again. So much so we decided we had to go and see him live, and bloody glad we did, he was fantastic.
In a computer-generated message on the stage curtain, egging the audience to cheer louder or it will not open, which of course they did. And then it dropped to have James run forward, guitar in hand you could tell we were in for a great night. The stage looked amazing too. Again, we had forgotten how many excellent songs he has recorded, song after song hit the spot, 21 to be exact! To the approval of the crowd, and it wasn't just the hit singles, of which there are a lot, but even the less well-known tracks like, the very emotive song, 'Monsters', which proved how good a tune smith he is.
James is well known for his sense of humour with his Twitter feed and stuff, and at one point donning a gas mask, (I hope it wasn't a slant on the Brum's audience's cleanliness!), running right through the audience, going well up into the higher seats, before returning to the stage. And another treat for us Midlander's was a rendition of Slade's 'Coz I Love You', nice touch that.
And as we came to the end of the night finishing with '1975', which saw him firstly lying on top of the piano, then standing in a surfing pose, wobbling enough that it made you fear of a fall, the crowd absolutely loved it, and the whole of the night to be honest, as we did. Even 'You're Beautiful' sound freshed tonight has reignited our appreciation of his music, which we won't let happen again. Rock on Mr Blunt.
Photos by Geoff Griffe
Review by Jennifer Griffe