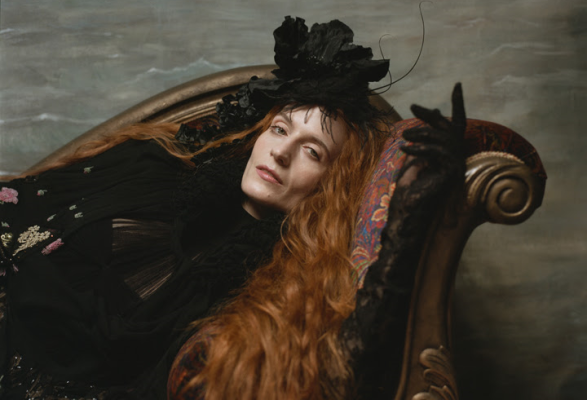 Florence + The Machine has shared details of her fifth studio album 'Dance Fever', due out on 13 May 2022.
The announcement is accompanied by new single 'My Love', which debuts alongside an official music video by acclaimed director Autumn de Wilde.
WATCH IT HERE:
'Dance Fever' was produced by Florence Welch, Jack Antonoff and Glass Animals' Dave Bayley. The LP will be the first from Florence + The Machine since 2018s 'High As Hope'.
Florence took to social media to reveal the album artwork and described the release as "A fairytale in 14 songs".
View this post on Instagram
Recorded predominately in London over the course of the pandemic, 'Dance Fever' conjures up what Florence missed most during lockdown – clubs, dancing at festivals and being in the whirl of movement and togetherness with the hope of reunions to come.
The singer had also become fascinated with the concept of choreomania—a Renaissance-era phenomenon where people danced to the point of exhaustion or even death. The imagery resonated with Florence, who had been touring nonstop for over a decade before suddenly going into lockdown.
Taking lyrical inspiration from the tragic heroines of pre-Raphaelite art, gothic fiction and folk horror, the album looks set to bring back the very best of Florence and her festival ready, anthemic sound.
'My Love' follows the recently released 'King' and 'Heaven is Here'.
Image Credit: PRESS