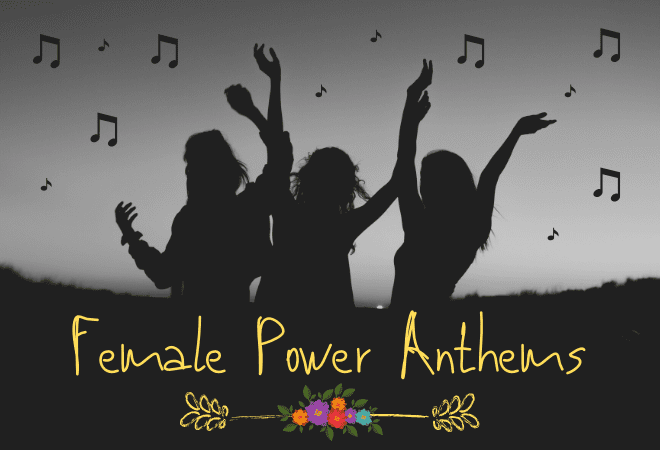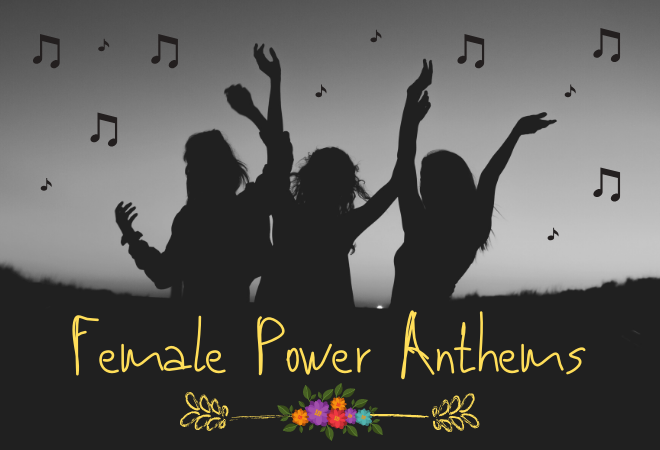 Lizzo – Good As Hell
Lizzo's self-love anthem and its hair-tossing hook will not only make you want to get up and dance, but having you spreading positive vibes wherever you go.
Gloria Gaynor – I Will Survive
This ultimate motivator of a tune continues to stand the test of time and we have not doubt that it will continue to survive for a long time to come!
Ariana Grande – God Is A Woman
Ari took to her social media to dedicate the track "to my fellow goddesses who work their asses off every day to "break the glass ceiling", this is for you. i respect u and am endlessly inspired by u. pls continue to f**k it up, to be yourself unapologetically & always know how celebrated u are. hope this can be ya anthem". Enough said.
Beyoncé – Run the World (Girls)
Queen Bey didn't disappoint with this powerful, energetic anthem…and some pretty impressive dance moves too.
Destiny's Child – Independent Women, Pt 1
The iconic trios track is all about being strong, independent and embracing an "I depend on me" attitude.
Little Mix – Power
Little Mix once again proved that girl power is alive and well with this huge hit and one of their many empowering tracks.
Demi Lovato – Confident
"What's wrong with being confident?" Nothing! Just ask the "Sorry Not Sorry" singer who is oozing with self-confidence in this sassy hit track.
Kelly Clarkson – Stronger
It may be a simple message, but it's a powerful one – "What doesn't kill you makes you stronger."
Alicia Keys – Girl On Fire
The fired-up track not only celebrates the achievements of women, but encourages us to appreciate the powerful females in our lives.
Shania Twain – Man! I Feel Like A Woman
"Let's go girls!" Shania's 1999 hit is the ultimate, fun girl power party anthem.
Gwen Stefani – Hollaback Girl
Gwen has been leading the feminist pack with sassy tracks since her No Doubt Days and this banana-spelling hit is one of our favs.
Cardi B – Bodak Yellow
The exotic dancer-turned-superstar rapper has been flying the flag high for women in the world of hip-hop and isn't afraid to be loud or stand up to her critics.
Chaka Khan – I'm Every Woman
Khan's powerful vocals are enough to inspire anyone to hit the dancefloor and celebrate their inner greatness.
https://www.youtube.com/watch?v=XMOg4xLZDwk
Kesha ft. The Dap-Kings Horns – Woman
Kesha continues her journey of embracing female empowerment with this feel-good track.
Lady Gaga – Born This Way
Mother Monster did us proud with this iconic single that inspires everyone to live their best life, from feminists to the LGBTQ community and those from diverse backgrounds. Put your paws up!
Janelle Monáe – Pynk
Monáe's track and accompanying music video pay tribute to the female form, sexuality and self-love.
Diana Ross – I'm Coming Out
The disco legend's iconic track is still a classic and is unsuprisingly said to be a popular choice of opening song for The Supremes star.
Madonna – Express Yourself
The dancefloor hit remains a popular feminist anthem and is a celebration of independence and self-expression.
Katy Perry – Roar
Perry's powerful pop number's message roars loud and clear, encouraging us all to feel inspired and stand up to others.
Taylor Swift – You Need To Calm Down
Despite igniting its fair share of criticism, the LGBTQ-friendly single is all about acceptance and even saw the star put her famous feud with Katy Perry to rest in the video.
Aretha Franklin – Respect
Aretha has been spelling out what women really want and deserve for years, making 'Respect' one of the most powerful female anthems of all time.