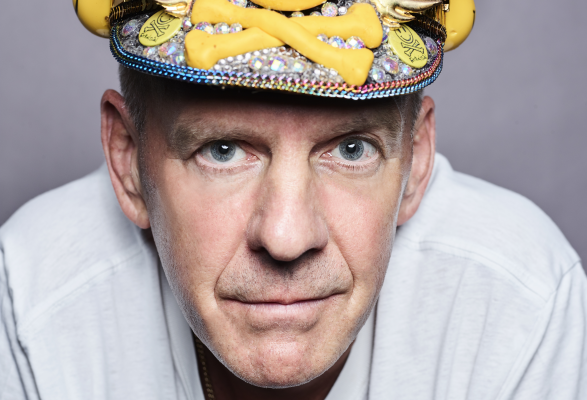 Fatboy Slim will hit the road with his We've Come A Long Way Together! Tour in November 2021 – In The Round!
Fatboy Slim 2021 Tour Dates:
Cardiff Motorpoint Arena, 04 Nov + Eats Everything
London The SSE Arena Wembley, 05 + Jaguar
Bournemouth BIC Arena, 06 + Sarah Story
Brighton Centre, 10 + Prok & Fitch
Brighton Centre, 11 ***NHS SHOW*** + Bodalia
Liverpool M&S Bank Arena, 12 + Yousef
Birmingham Utlita Arena, 13 + Tom Shorterz
Glasgow The SSE Hydro Arena, 19 + Big Miz
Nottingham Motorpoint Arena, 20 + Jaguar
Tickets on sale now from AXS Ticketmaster The Ticket Factory See Tickets
For the tour, legendary DJ and producer Norman Cook will create one of the UK's biggest dancefloors as he transforms venues around the country into unique, immersive night club experiences.
Fatboy Slim first established his "In The Round" show format at the end of 2016, which was followed by a full headline arena tour in 2019. Hitting the decks in the middle of the floor space surrounded by the audience, the iconic run shows also included the biggest capacity DJ event to ever be held at The SSE Arena, Wembley.
Last year the DJ invited fans to join him live from his home every Friday for a series of 20 Lockdown mixes during the summer. He also released his personal Back To Mine after hours groove collection and was joined by Idris Elba for a very special livestreamed At Home With set from his kitchen along with a zoom audience in aid of the charity MIND.
Fatboy Slim dropped his debut album 'Better Living Through Chemistry' back in 1996 followed by 'You've Come A Long Way Baby' in 1998, featuring hit tracks such as 'The Rockafeller Skank', 'Praise You', 'Gangster Tripping' and 'Right Here, Right Now'.
After countless performances in clubs, stadiums and festivals across the globe, it is once again time for Fatboy Slim to don a Hawaiian shirt, kick off his shoes and reunite us all again.