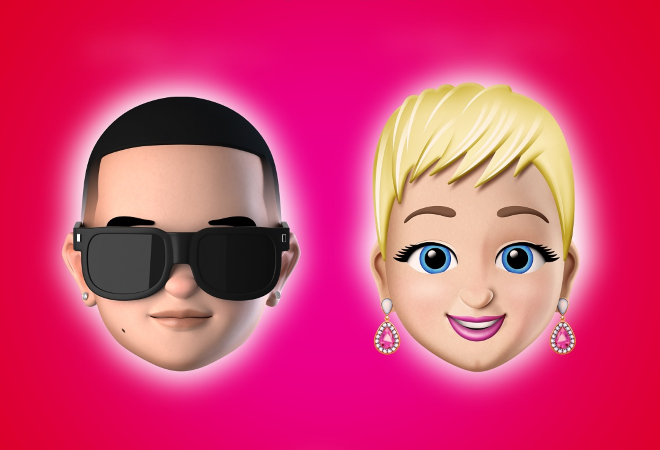 King of Reggaeton Daddy Yankee has teamed up with global popstar Katy Perry to release a brand new remix of the No.1 smash hit 'Con Calma' featuring Snow.
The Puerto Rican hitmaker's 'Con Calma' has already been dubbed by critics as the biggest international track of 2019, peaking at No.1 on Spotify's Global Top 50 Charts. The track also reached No.1 on Spotify across all Spanish-speaking countries.
The official remix single, which is out now, features new lyrics penned and performed by Katy Perry.
LISTEN TO IT HERE:
The track spent four consecutive weeks at No.1 on Billboard's Latin Airplay Chart and has been named as the No.1 most-streamed song on Deezer's Global Charts as well as the No.1 most Shazamed song in the world.
The music video spent six consecutive weeks at No.1 on YouTube Music's Global Video charts and is currently the most watched video of the year so far, surpassing an incredible 640 million views in just 11 weeks.
The up-tempo dancehall reggaeton track is a remake of 1992's Hot 100 No.1 single 'Informer' by Canadian reggae musician Snow. The new version is written by Raymond Ayala AKA Daddy Yankee and Darrin Kenneth O'Brien AKA Snow. The single was produced by Juan Salinas and Oscar Salinas "Play N Skills" and co-produced by David "Scott Summers" Macias and Juan G. Rivera "Gaby Music".
Daddy Yankee will be playing a huge show at The O2, London on 22 June 2019, tickets on sale now from AXS Ticketmaster
Get ready to hear a lot more of 'Con Calma' this summer! Who knows, it may even follow in the footsteps of last year's sunshine banger 'Despacito', which went on to be named the most streamed song and the most watched video of all time.