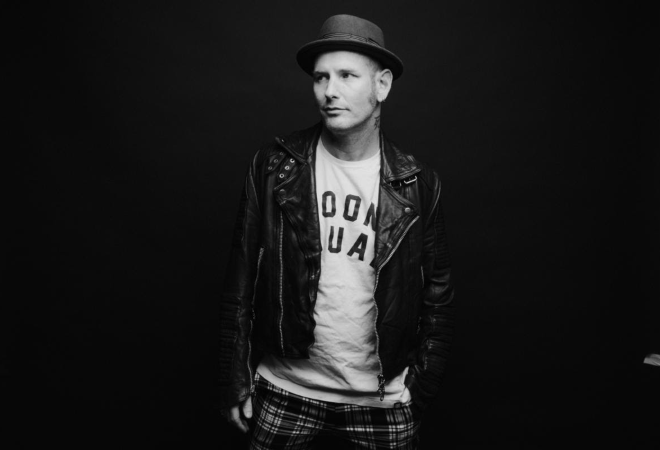 Corey Taylor has dropped new single 'Culture Head', taken from his forthcoming debut solo album 'CMFT', due out on 02 October 2020.
Taylor debuted the track during WWE's NXT broadcast on the USA TV Network. The song follows previous singles 'HWY 666', 'Black Eyes Blue' and ''CMFT Must Be Stopped' ft. Tech N9ne & Kid Bookie, which has already accumulated over three million YouTube views following the release of its star-studded music video.
WATCH THE OFFICIAL VIDEO FOR 'CULTURE HEAD' HERE:
To coincide with the release of the album, Corey has announced a global streaming event at The Forum in Los Angeles on 02 October 2020.
The event entitled 'Forum Or Against 'Em' will feature a full arena production and include a set list featuring all tracks from 'CMFT' alongside select fan-favourites from Taylor's Slipknot and Stone Sour catalogues, a handful of covers and an incendiary guest performance from rock n' roll girl-gang dance squad The Cherry Bombs. There will also be a limited number of one-on-one video chats with the artist available with some ticket bundles.
Tickets on sale now from here
'CMFT' was recorded at Hideout Studio in Las Vegas with producer Jay Ruston and his band. The solo offering has been a long time coming for Taylor Corey and will boast a selection newly written tracks alongside some dating back to his teens.
'CMFT' Full Album Tracklisting:
HWY 666
Black Eyes Blue
Samantha's Gone
Meine Lux
Halfway Down
Silverfish
Kansas
Culture Head
Everybody Dies On My Birthday
The Maria Fire
Home
CMFT Must Be Stopped [Feat. Tech N9ne & Kid Bookie]
European Tour Bus Bathroom Song