Concert Tickets In Glasgow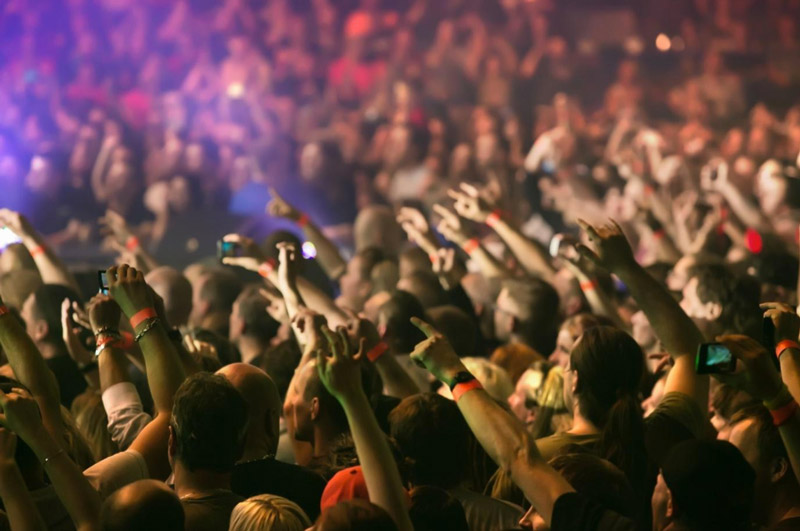 Everybody loves the euphoria of live music, it can't be matched. But almost as amazing is the feeling of triumph when you have found out your favourite band is performing at your favourite venue, and you have secured those tickets!
Get To The Front is THE best place to make sure you experience that feeling again and again. Our unique search facilities enable you to find the best gigs and then we can provide you the easiest mechanisms to get the tickets. We put everything on a plate for you and allow you to pick what you want at ease.
Best gig venues in Glasgow
Glasgow is a wonderfully energetic city with a huge diversity of cultures and one of those is based around a fierce passion for live music. As a city, Glasgow has a proud tradition of hosting live music and has always been a favourite stop-off for the biggest touring artists, simply because of the raucous reception they usually receive. That reputation still stands, particularly in some of the more famous independent venues like the tiny 300-capacity King Tut's Wah Wah Hut, which has always championed lesser-known bands and famously hosted Oasis on the night they were spotted by Creation chief Alan McGhee. The Hut hosts Slow Readers Club, PP Arnold, Tim McRae, Everyday Pharaohs and Tom Robinson, amongst many others, in a packed schedule over the rest of 2017.
Another legendary venue is the Barrowlands, a unique 2100-capacity former ballroom, that has built a very loyal following from both artists and fans over the years. It is playing host to the Flaming Lips, LCD Soundsystem, Black Rebel Motorcycle Club and Wolf Alice this year.
There are other Glasgow venues heaving with personality, in the Art School, where The Drums are playing this year and The Garage, who host Young Guns, The Strypes, Reverand & The Makers and Newton Faulkener over the coming months.
Like most major cities, Glasgow has its O2-sponsored venues. In fact it has three. The ABC and the ABC2 have a great mix of new and established bands, such as Moonchild, Fickle Friends, Breaking Benjamin, Jesus & Mary Chain, The Breeders, Scouting For Girls and DJ Shadow. Meanwhile the O2 Academy offers the Glasgow gig-goer an eclectic mix of Nas, ZZ Top, Lorde, Dizzee Rascal, Tori Amos, Father John Misty, Run The Jewels and The Charlatans.
The biggest venue in Glasgow is the 12,000 capacity SSE Hydro Arena, which this year is playing host to all the biggest acts on the road at the moment, namely Celine Dion, John Legend, Little Mix, Emelie Sande, Harry Styles, Royal Blood, The Killers and Gorillaz.
---
Use the form below to search for an artist or event.
---
Finding gig tickets in Glasgow
So it couldn't be simpler to both find gigs in Glasgow and get tickets for gigs in Glasgow. Everything is here for you, so use our amazing search facilities to locate the artist and the venue and take it from there, as we leave you with all the information and facilities to secure those tickets.
We work with the best ticketing agencies and have everything in one place to make sure that, when you make that decision about who you are going to see and when, we will get you to the front.