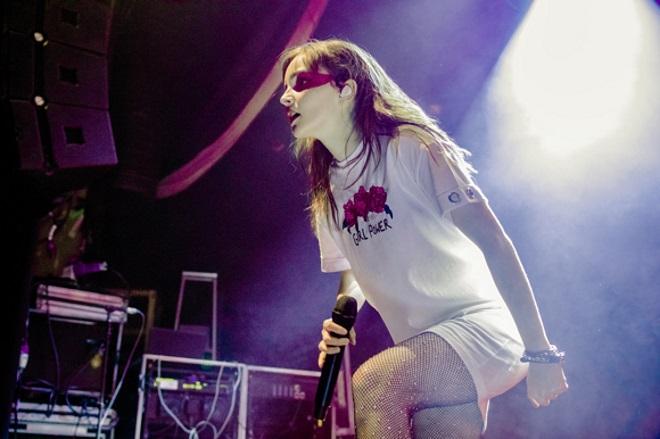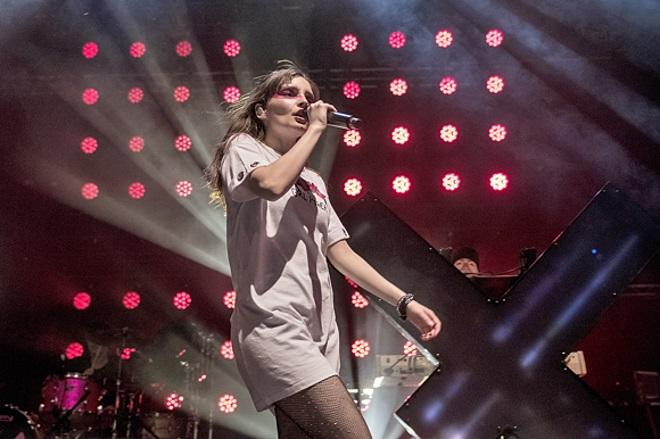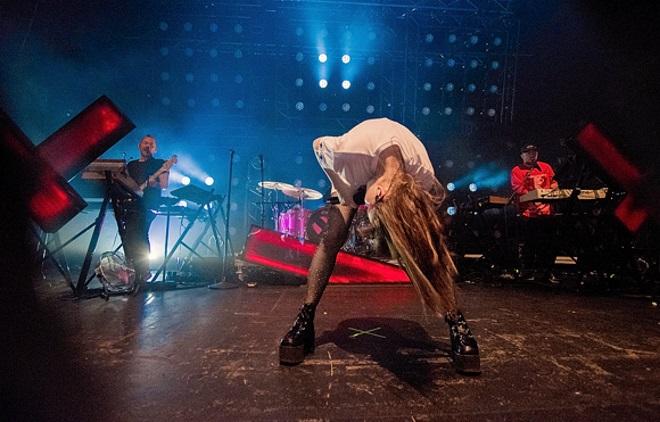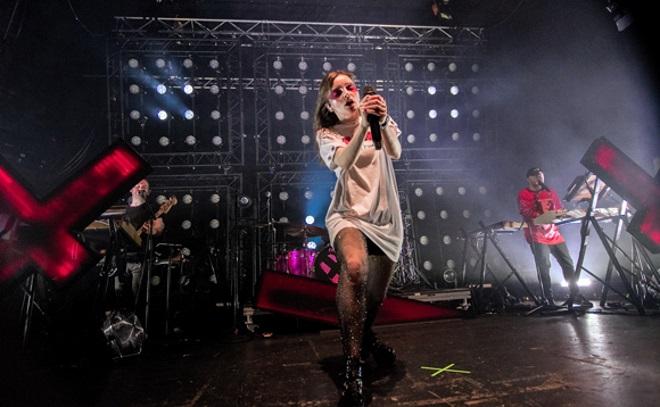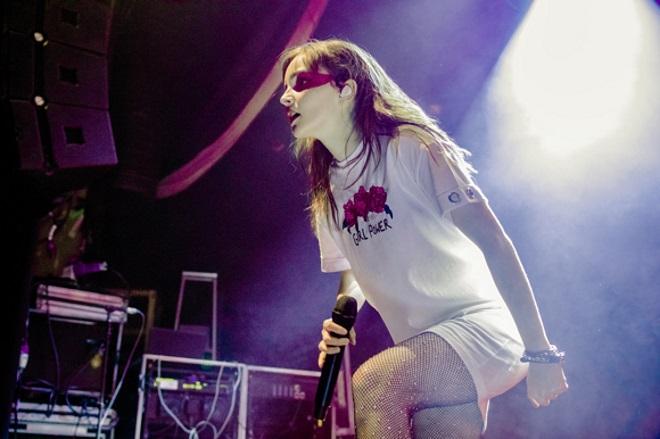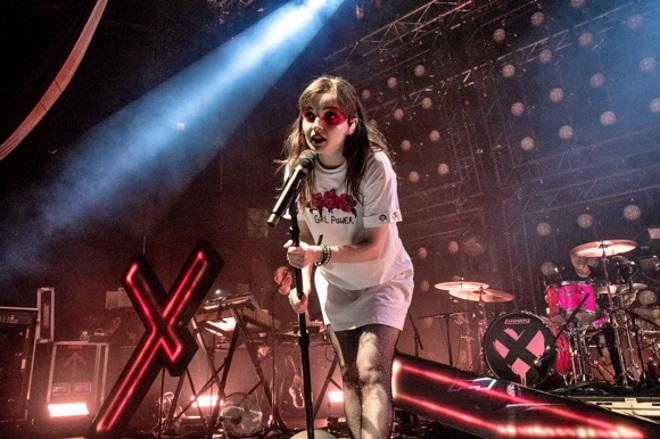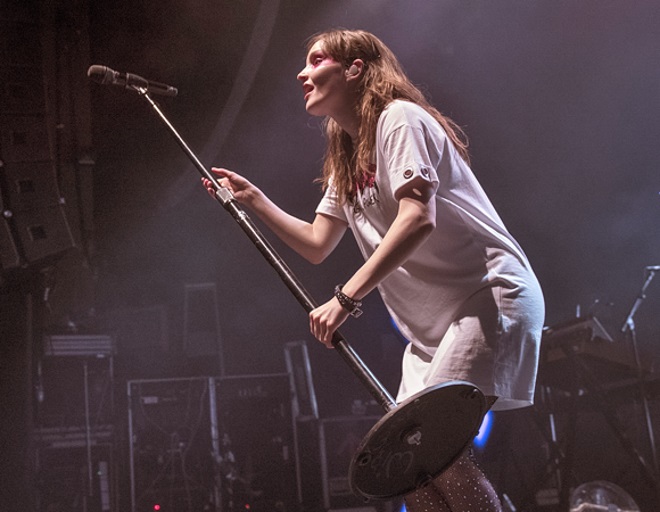 There's no better time to catch pop-synth trio Chvrches than at present. Popular enough to sell out the Academy despite having barely troubled the singles chart they are clearly destined for much bigger things. Indeed, at the weekend they packed out the 13,000 capacity SSE Hydro in their hometown of Glasgow, making the Academy show something of an intimate occasion.
Monday night, they delivered a set full of lush synth heavy songs with opening number 'Get Out' leading the way. Strobe lights flashed behind singer Lauren Mayberry who paced between two illuminated crosses, with Martin Doherty and Iain Cooke tucked behind their keyboards, flanking Jonny Scott on drums.
'Bury It' saw Mayberry whirling and spinning around the stage like a younger, more animated version of Florence Welch, hanging the mic out to the crowd and thrashing her head around as she bent double with the lighting strobing crazily. 'Gun' kept the tempo going.
It's been said of Chvrches that one of their weaknesses is that their three albums have lacked diversity and haven't seen them develop, something which made their last album 'Love Is Dead' patchy in places but tonight's audience will tell you a different story – they were on fire.
'Graffiti' and 'Graves' proved a powerful midset pairing, and Doherty took over vocals for 'God's Plan' and 'Under The Tide' while Mayberry moved to keyboards. 'Miracle' had an anthemic feel to it and by the time the band delivered 'Clearest Blue' the audience were euphoric. The infectious 'The Mother We Share' kicked off the encores and had the crowd singing along.
As evenings of catchy, electro pop go, you simply can't get much better than Chvrches at present.
Photos & Review by David Dunn