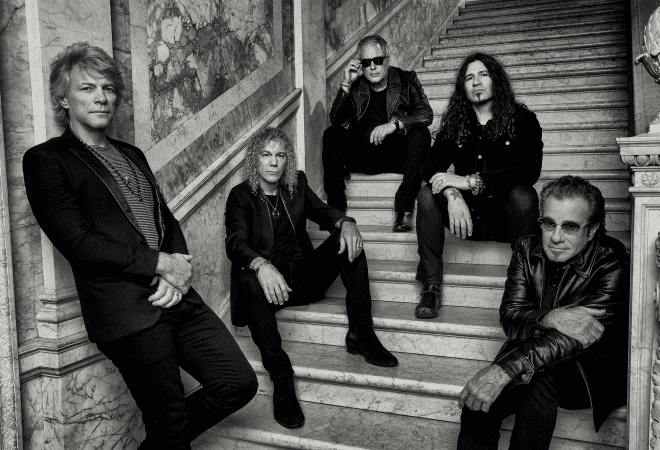 Bon Jovi have shared new single 'Limitless', which is set to feature on their forthcoming 15th studio album 'Bon Jovi 2020', due out on 15 May 2020.
The new upbeat, anthemic track encourages optimism in an uncertain world, with further songs on the record penned by the band tackling a broad range of topics including gun control, veterans' issues, politics, family and more. Or as Jon describes, "It encompasses life, love, and loss."
LISTEN TO 'LIMITLESS' HERE:
Since the band first formed back in 1983, they have sold over 130 million albums worldwide. As well as earning their place amongst rock royalty, they have been inducted into both the Rock & Roll Hall of Fame and Songwriters Hall of Fame. Bon Jovi have performed their extensive back catalog of hits in front of over 35 million fans at thousands of concerts in more than 50 countries, with global ticket sales grossing well over $1 billion in the last decade alone.
Check out the full tracklisting for 'Bon Jovi 2020' below:
Beautiful Drug
Unbroken
Limitless
Luv Can
Brothers In Arms
Story Of Love
Lower The Flag
Let It Rain
Shine
Blood In The Water