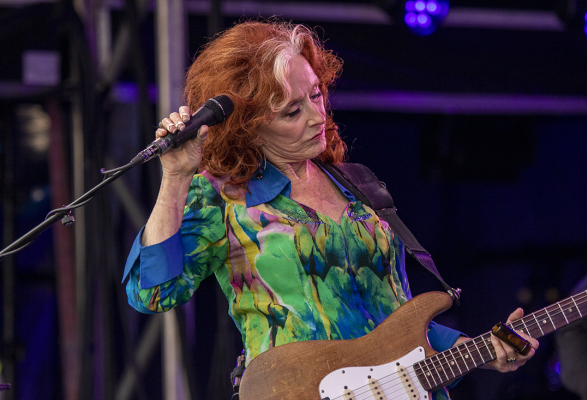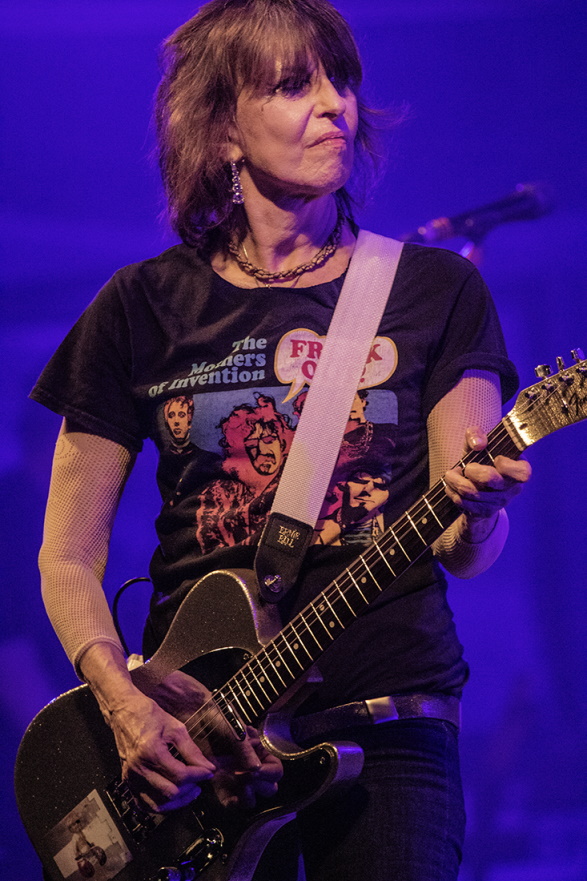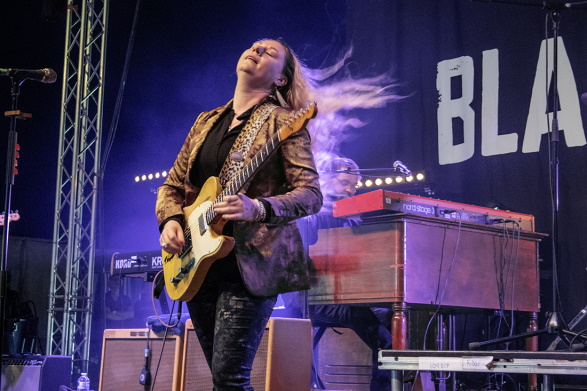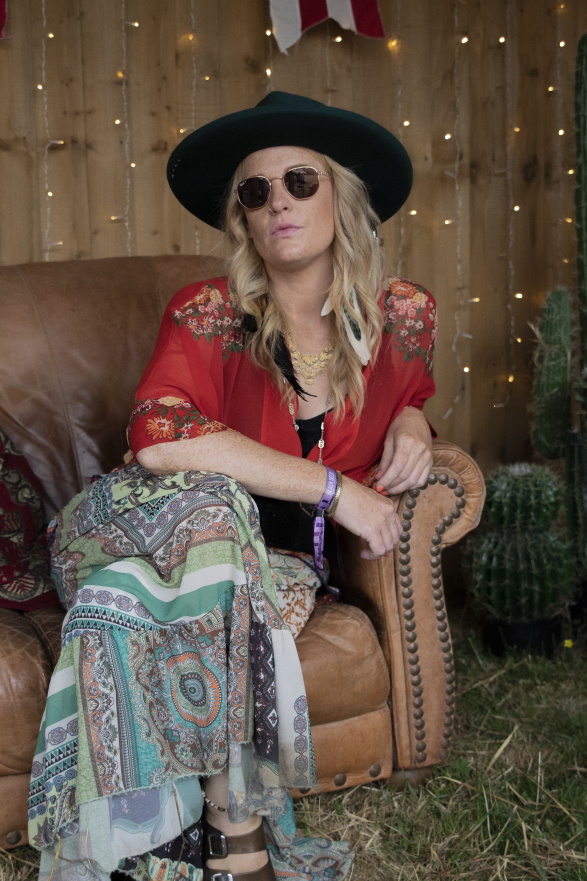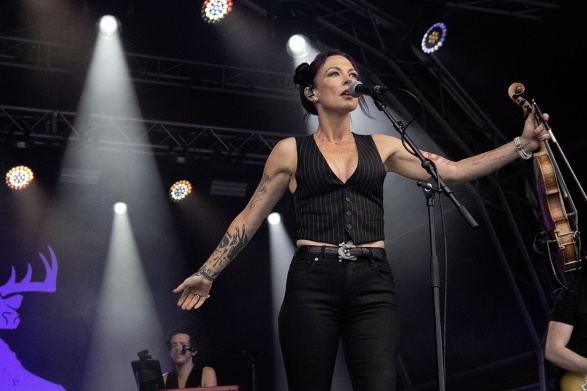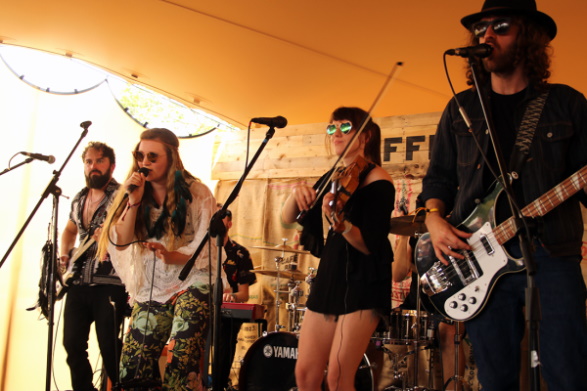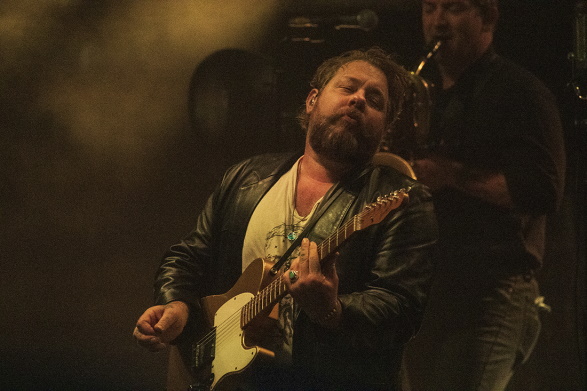 Black Deer is the first festival we have been to since Glastonbury last year, and straight away, the difference is obvious; there was a real laid-back atmosphere around, less frenetic of course, but a breath of fresh air.
After being invited to attend this Americana festival, we really didn't know what to expect to some extent. apart from knowing some of the main acts like the legend that is Bonnie Raitt, Steve Earle, The Teskey Brothers, Nathaniel Rateliffe, and The Pretenders, which shows the breadth of what go, s for Americana, at the festival, and all the above were on fire, giving some brilliant performances, especially, Nathaniel Rateliff & The Night Sweats – who, if the Eridge Park had a roof on, would have blown it off as were on fire – and we have been lucky enough to see him a couple of times before, and always gives 110%.
Apart from the above more well-known acts, we knew a few more like Morganway, Elles Bailey and Joanne Shaw Taylor. All three were amazing and to be honest should have played the main stage, and if any return next year we would expect a bump up for all three, especially Morganway who played the cracking, but small Cafe Nero Tent. You couldn't get near as the field around it was jam packed throughout, and they ripped it up, bringing a standing ovation from those lucky to have a seat inside. It was good to see The Wandering Hearts live again, and although their set started a little slow, they gathered pace and were firing on all at the end and bides well for the future. At the larger Ridge Stage, both Elles Bailey – who we bumped into before her performance and kindly posed for a photo backstage in one of the purpose-built sets – and Joanne Shaw Taylor, absolutely smashed it out of the Park, and as this is a much larger venue, more people were lucky to witness two fantastic gigs.
Apart from the names we knew, we came across several acts that we really were impressed with namely, The Dunwells, Brooke Law, Jaime Wyatt, Lauren Housley, Sleep Walking Animals, Rachael Sage, Ella Bleakley, Demi Marriner, and an artist named Amanda Shires, who in hindsight we should have heard of before as she already has a reputation and did appear on the main stage. She really grabbed our attention, and we will do a follow up on Amanda Shires to this review later. There were far too many artists and bands that it was impossible to get round to seeing them all, but one who we saw was Luke Elliot and his delivery was dark, like Nick Cave in a bad mood, but it worked. This just shows the variety of music on display over the weekend.
Hats off to Cafe Nero, we found out that they are at the forefront of promoting these and more unsigned acts through their Cafe shops. Apart from the very varied, talented artistes there is a lot more going on like axe throwing, old cars, fun fair, kids big wood build area, skate boarding lessons for kids, barbequing shows, tree climbing and several different late night music DJs. Even hot dog eating competitions and a fantastic fun gospel choir on Sunday morning, this really is a fantastic weekend, and they offer a super early, and early bird tickets, with a payment plan, which these days helps a lot.
Hopefully we will be making the trip down from the midlands to Eridge Park again next year. We loved it, thanks, to all the organisers for such a great time.
Photos by Geoff Griffe
Review by Jenny Griffe
Check out our full photo gallery HERE