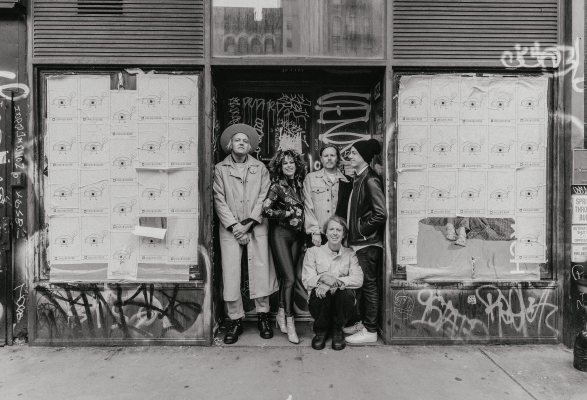 Arcade Fire have officially released new single 'Unconditional I (Lookout Kid)', taken from their forthcoming sixth studio album 'WE', due out on 06 May.
The Canadian indie rockers had already previewed the track at recent surprise live performances, including at New York's Bowery Ballroom and Coachella's Mojave Tent. 'Unconditional I (Lookout Kid)' follows first single 'The Lighting I, II'.
Frontman Win Butler commented, "There's nothing saccharine about unconditional love in a world that is coming apart at the seams…WE need each other, in all of our imperfection. 'Lookout Kid' is a reminder, a lullaby for the end times, sung to my son, but for everyone… Trust your heart, trust your mind, trust your body, trust your soul. Shit is going to get worse before it gets better, but it always gets better, and no one's perfect. Let me say it again. No one's perfect."
LISTEN TO THE NEW SINGLE HERE:
'WE' was produced by Nigel Godrich, Win & Régine, and recorded across multiple locations including New Orleans, El Paso and Mount Desert Island.
The seven-track album is divided into two distinct parts, with Side "I" channelling the fear and loneliness of isolation, and Side "WE" expressing the joy and power of reconnection.
Arcade Fire are due to make their much-anticipated live return to the UK this week, with a one-off show at KOKO in London on Friday 29th April.
The band is Régine Chassagne, Win Butler, Richard Reed Parry, Tim Kingsbury, Jeremy Gara and Will Butler.
Arcade Fire 'WE' Full Album Tracklisting:
"I"
Age of Anxiety I
Age of Anxiety II (Rabbit Hole)
End of the Empire I-IV
"WE"
The Lightning I, II
Unconditional I (Lookout Kid)
Unconditional II (Race and Religion)
WE
Photo Credit: María José Govea / PRESS