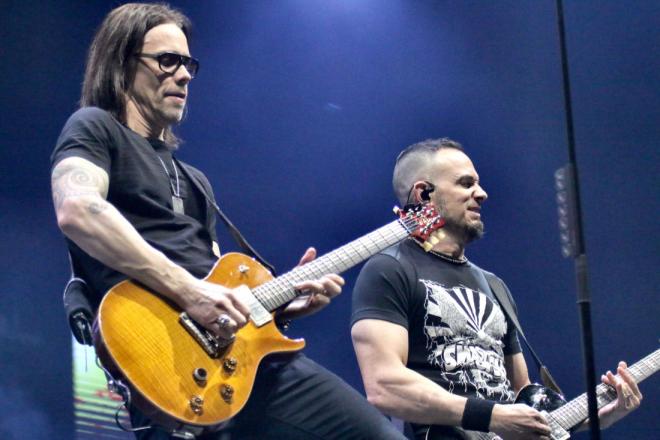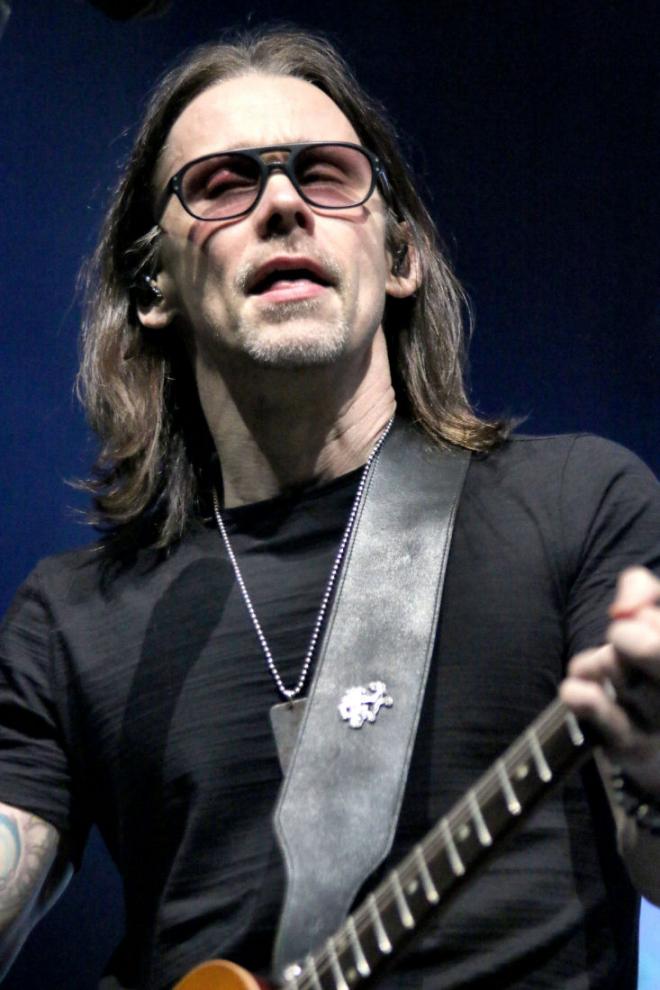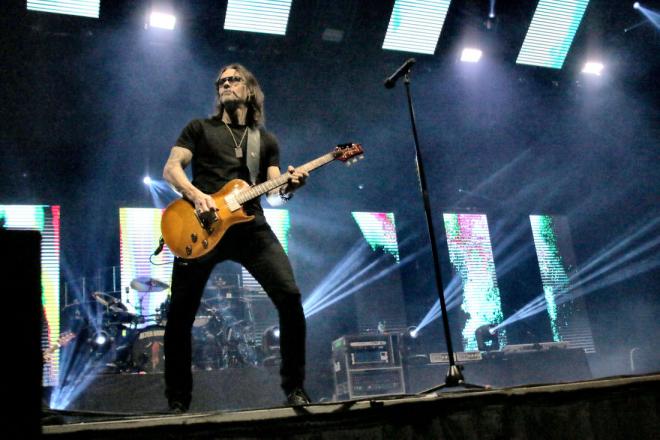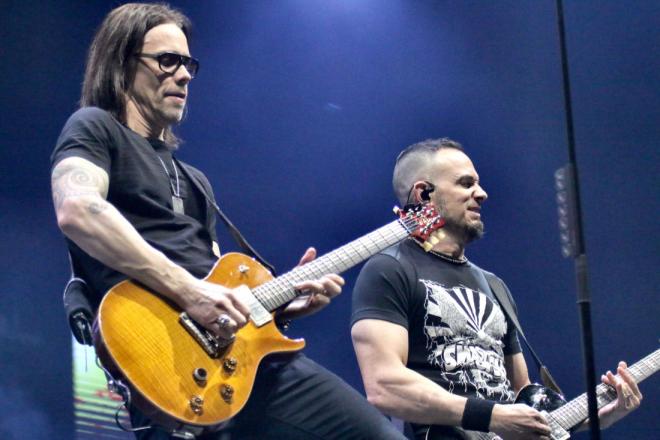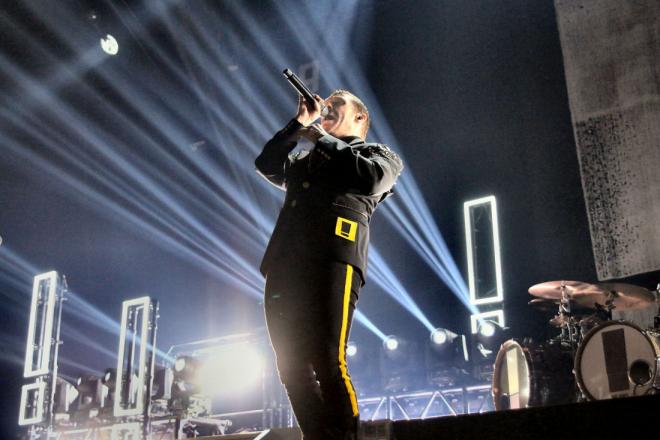 Being big fans of Shinedown for a while now, we were determined even in the horrible rain soaked night to make it in time to see them support Alter Bridge, even though they are big enough and have themselves headlined in arenas.
And true to type they were on fine form. To be honest all the times we have seen them they never fail to impress. With songs like 'Diamond Eyes', 'Sound Of Madness', 'Second Chance' and the evergreen 'Simple Man' mixing nicely with new stuff like 'Monsters' from their latest album, and 'Attention Attention' setting the bar at a high level for anyone to follow.
If anyone can follow Shinedown its Alter Bridge, again no strangers to arena shows, their experience in this type of venue clearly shows, with an air of confidence and wattage to do their latest album 'Walk The Sky'. A slightly heavier release, justice, but never losing that underlining melodic influence. Opening with 'Wouldn't You Rather', which shows the faith in the new album 'Walk The Sky' and was greeted with as much enthusiasm as the older classics like 'Isolation', 'Cry Of Achilles' and the sublime 'Blackbird' with the crowd singing like lunatics! Kennedy, Tremonti and the band seemed to be having a blast tonight; I for one have never seen Tremonti smile as much as he did tonight.
Alter Bridge are a phenomenon, not just a great band. And I bet you can't find another band who not only has one of the finest rock singers in the business but has also released his own solo album and spends a lot of his time singing in another band! Albeit Slash's band, on album and on tour, then they get back together and the magic returns, amazing.
Photos by Geoff Griffe
Review by Jennifer Griffe