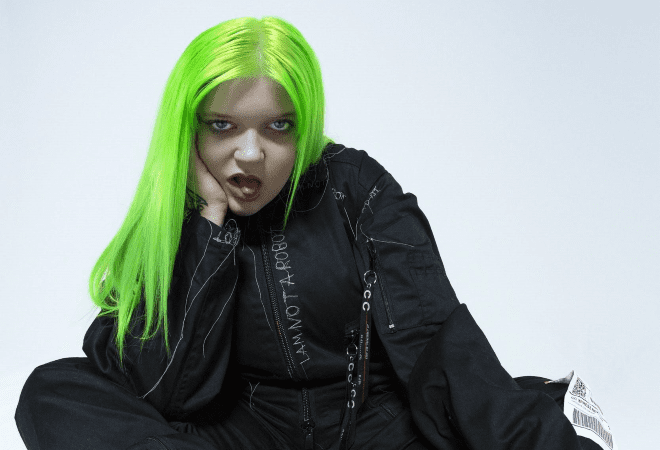 Alma has released a trio of tracks set to feature on her upcoming debut album 'Have U Seen Her?', due out on 15 May 2020.
The selection of songs includes lead single 'Stay All Night', produced by HitImpulse who also worked on her huge hit 'Chasing Highs'. In addition, the Finnish pop punk sensation shared Hank Solo produced 'King Of The Castle' and Gustav Nystrom produced 'Find Me'.
Alma commented on 'Stay All Night' saying, "I wrote this song for myself, which confuses a lot of people as it feels like it's for someone else. At the time I really needed some encouragement to be free and not think about the 'what if's' in life. Now when I'm feeling anxious I just ask myself 'would it really be that f**king bad?' – maybe I should just stay all night."
LISTEN TO IT HERE:
Over the last three years Alma has appeared on the global charts with catchy singles like 'Chasing Highs', Karma and Dye My Hair'. She has penned hits for the likes of Ariana Grande, Miley Cyrus, Lana Del Ray, Charli XCX and Tove Lo, who she also joined on a month-long tour across the US.
Leading the charge of a new wave of female powerhouse artists, the talented singer-songwriter looks set to continue her mission of delivering music that has something to say and addressing important issues from body positivity to anxiety and depression head on.
Gearing up to release her highly anticipated debut album, 2020 is looking to be another exciting year for the rising artist.
'Have U Seen Her?' Tracklisting:
Have You Seen Her?
LA Money
Worst Behaviour
Stay All Night
Bad News Baby
Nightmare
Mama
King Of Castle
My Girl
Find Me
Loser
Final Fantasy