Tom Grennan – O2 Academy Birmingham – 23 October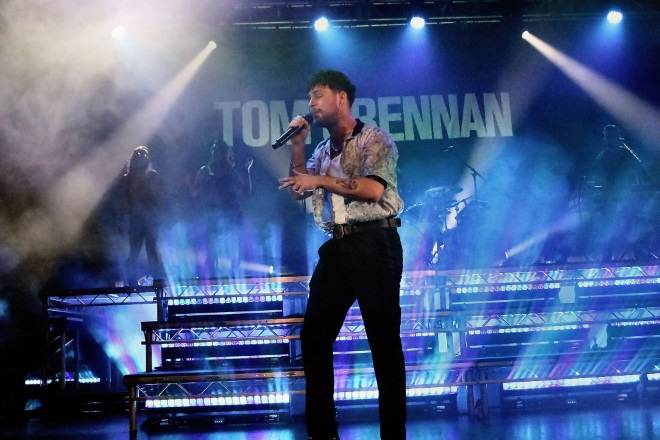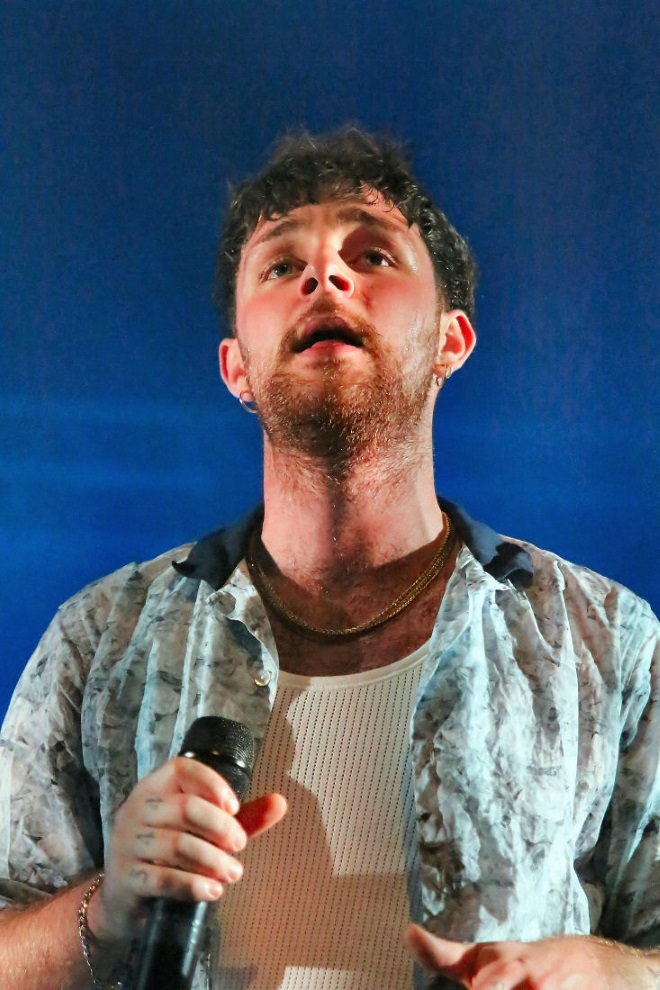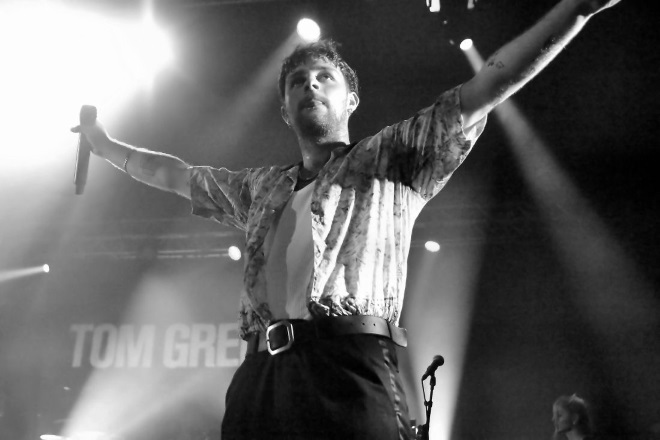 For the second time this week I find myself going along to a gig not really knowing too much about the artist. Yes, I've heard a couple of singles on radio and yes, he has grown on me, but I don't know anything about him or how he has got to this point. Playing to a sold out O2 tonight, obviously he has a following, the big question is WHY?
It didn't take me long to find out! Starting the gig playing acoustic guitar on his own with 'Sweet Hallelujah' it was obvious he could hold the crowd's attention on his own. From then on, he, his excellent band and talented backing singers showed no mercy, with the atmosphere akin to a big football match, which is apt as I believe he was on certain football clubs' books as a younger man. The crowd singing and chanting the song's lyrics, being urged on by Grennan, not as they needed much encouragement to be honest.
With Grennan full of pent up energy, prowling round the stage, only stopping to salute the crowd and urging them to sing even louder, if that was possible! Ripping through his debut album, 'Lighting Matches' with singles 'Make 'em Like You' and 'I Might' by no means outshining the other tunes. As he himself explained that he loved Birmingham after playing a small pub venue, then the Institute and now the O2 and thanking the crowd, with a sincerity that was obvious.
Yes, he knows how to get a crowd going. Even at one stage laying back and crowd surfing, but it is was his exceptional voice that shone through. Sharp, gravelly, full of emotion. But when he sang, 'Found What I've Been Looking For' I thought the roof was going to come off! Nobody in here tonight wanted this to end, but it had to. Finishing with 'Something In The Water' It is clear that Tom Grennan is the real deal and a true contender, and will no doubt be playing in arenas very soon.
Photos by Geoff Griffe
Review by Jennifer Griffe