Taylor Swift – Etihad Stadium Manchester – 08 June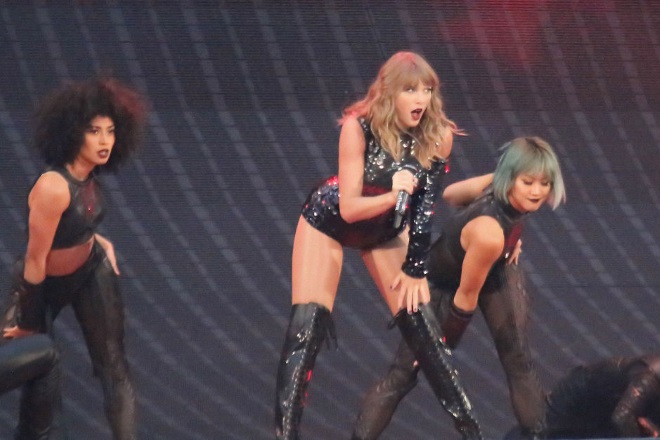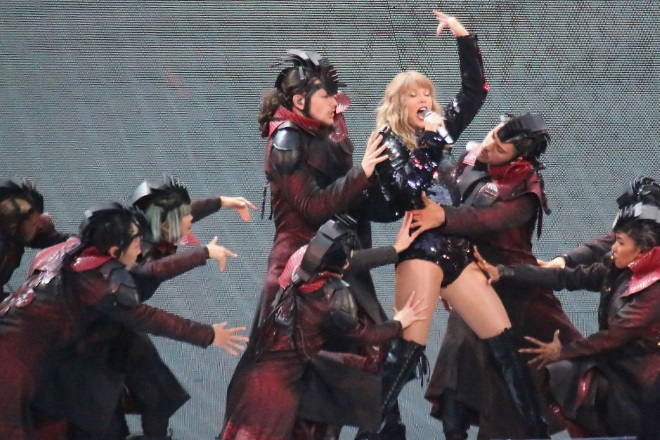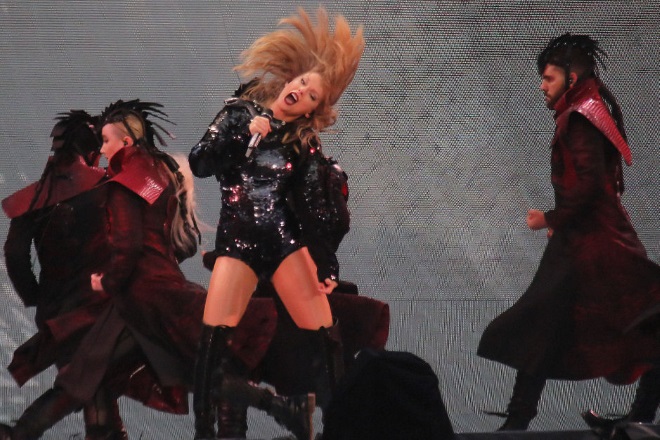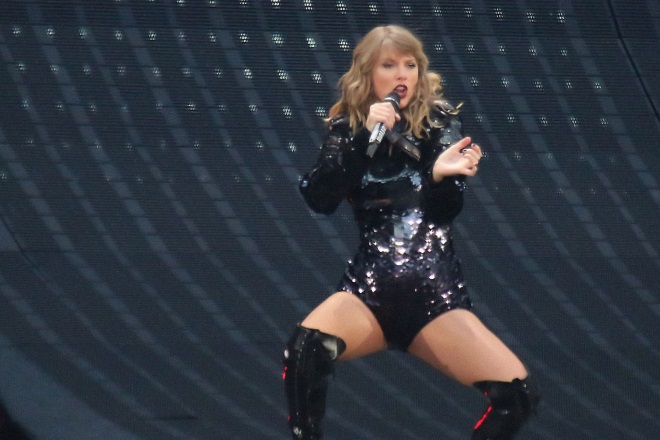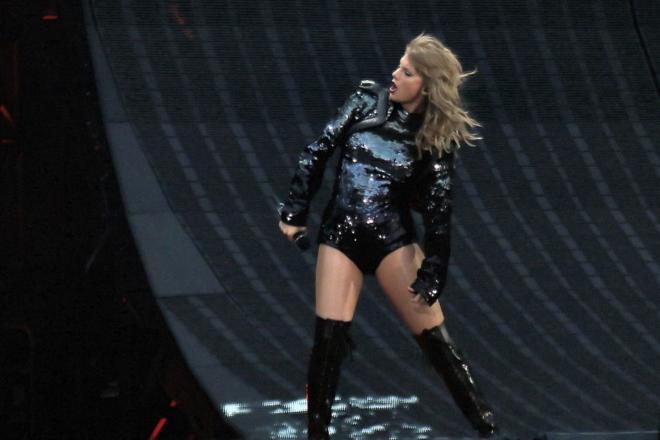 This is the first concert on Taylor Swift's Reputation tour of England, and on entering the stadium I didn't really know what to expect as I can't really call myself a Taylor Swift aficionado. Obviously, I am aware she is one of the biggest female artists around, you would have to live on another planet not to know that! Hence a stadium tour, but straight away when looking at the staging I knew that this could be good. With a main stage looking like an industrial building site with 2 massive screens set at an angle so everyone could see and 2 smaller stages at the other end of the pitch, it was obvious that a lot of money and thought had gone into this.
And from the moment she came on to an ear-piercing scream from the crowd, kicking off with 'Ready for it?', there was no let up. Taylor striding around the stage with confidence and very soon joined by a posse of fantastically dressed dancers in a set spanning her very varied career so far. Of course, her new album 'Reputation' providing the bulk of songs like 'Getaway Car', 'Look What You Made Me Do' and 'I Did Something Bad', she could do no wrong. Ger voice was impeccable, no miming here. Later she praised the people of Manchester for their "strength and resilience" after the attack one year ago.
At one point she mounted a skeletal snake, which zip-lined her to a smaller stage singing 'Shake It Off' with Charlie XCX and Camila Cabello, before performing a couple of acoustic numbers. Later she zip-lined back to the main stage before ending with 'We Are Never Ever Getting Back Together'/'This Is Why We Can't Have Nice Things', including an actual working fountain with Taylor and others dancing in and on it!
To call this seamless concert phenomenal is an understatement. It had it all; great pop tunes, fantastic sets, snakes, amazing costumes and dancing, brilliant sound, costume changes, smoke, fire, bangs and a singer on top of her game. Others take note – this is how to put on a large-scale concert.
Photos by Geoff Griffe
Review by Jennifer Griffe