Nick Heyward – Stockton Arc – 31 May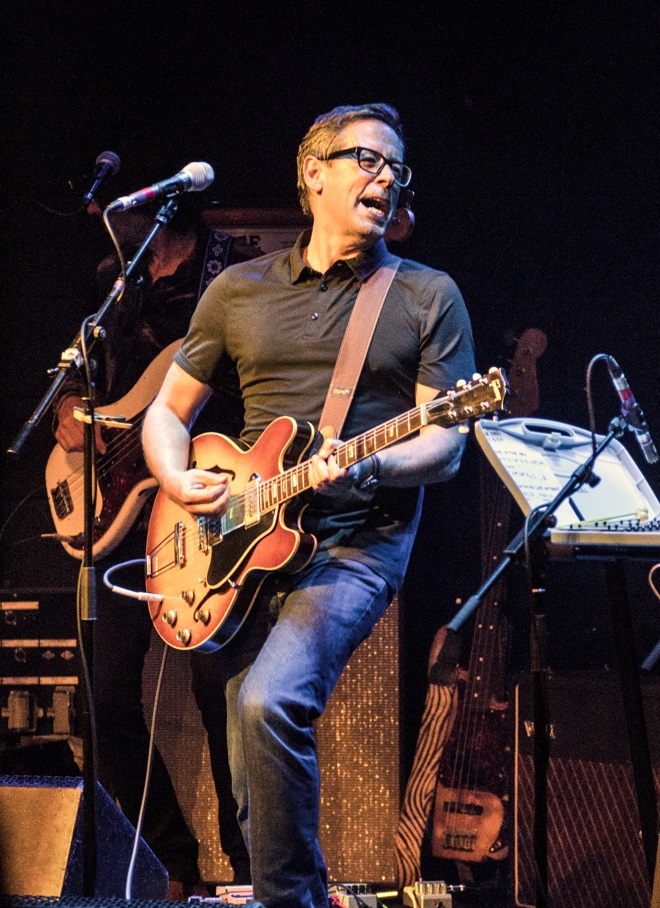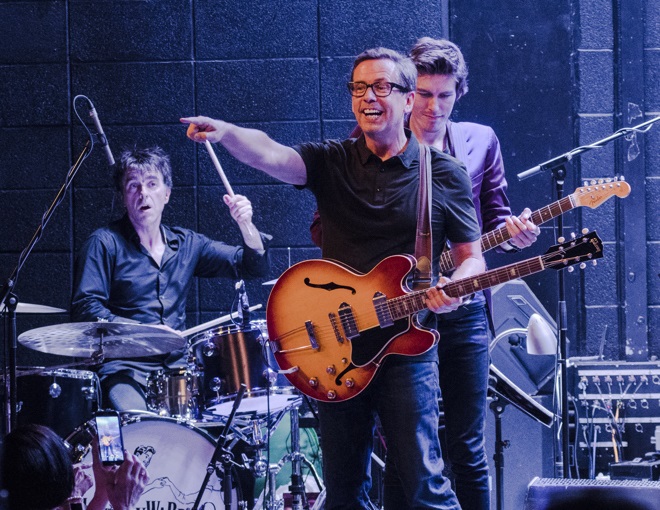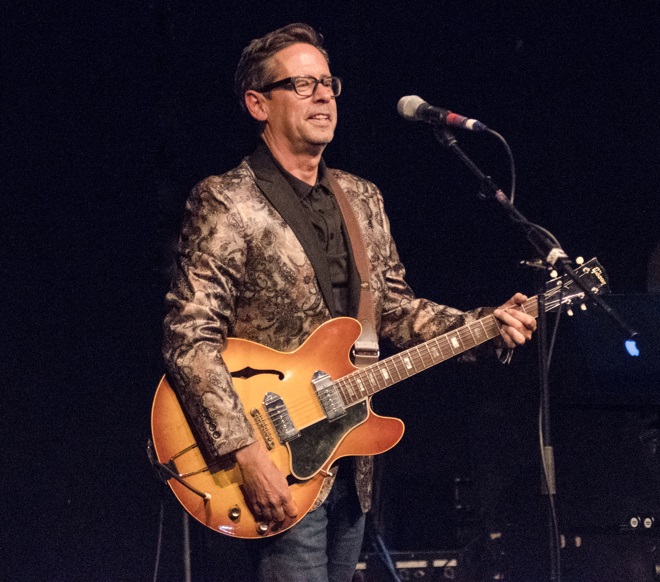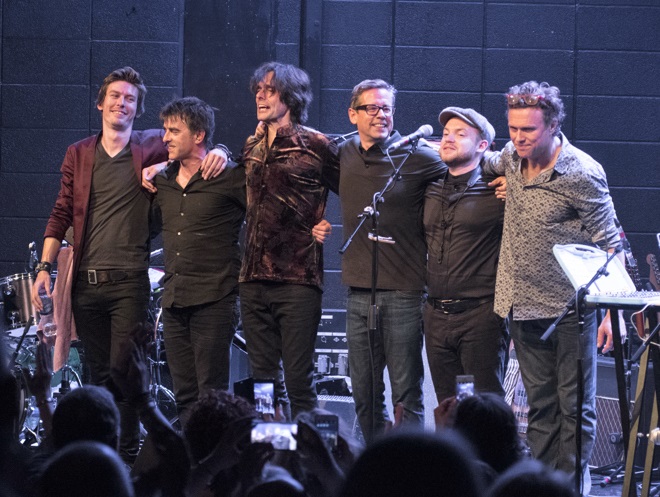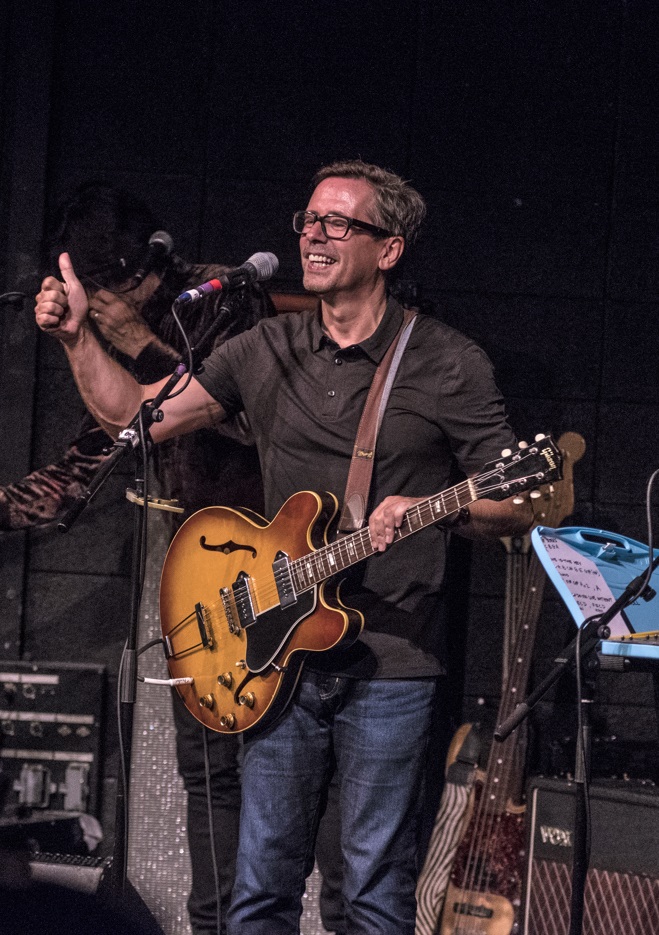 Some three and half a decades after I first saw Nick Heyward leading an aran knitwear clad Haircut 100 and his band of youthful mates through a catalogue of joyful pop at Plymouth's Top Rank, I had the pleasure of catching his current tour when it visited Stockton Arc this week.
Heyward is the not the world's most prolific performer despite being a regular participant in the ever popular Rewind, Lets Rock-style nostalgia multi-bill events. A fourteen date UK tour is therefore exceedingly welcome and comes in the slipstream of 2017's excellent 'Woodland Echoes', his first solo album for eighteen years.
Backed by a five piece band that included Tony Hadley's regular bass player, Phil Taylor and the excellent Ryan Robinson on guitar, it was obvious to all present that Heyward was revelling in the freedom of being able to play an almost two hour set rather than the short, hits-only, cameo appearance the Rewind events deliver.
In between the songs there was a ton of goodwill between audience and band, and between the band members themselves who appeared to be having as much fun as the paying punters. At several points Heyward and band seemed to start ad-libbing lyrics and riffs, and there were plenty of reminisces to keep us amused. Heyward even gave a shout out to local radio DJ, Bob Fischer, who was in the audience, thanking him profusely and saying how much he loved being interviewed by him.
Opening the set in breezy fashion with the Haircut 100 hit 'Love Plus One', Heyward established the tone for a superb evening's entertainment that had him moving effortlessly between the radio-friendly pop brilliance of the Haircut 100 tunes, the hits from his 'North Of A Miracle' debut solo album, other select solo songs and material from 'Woodland Echoes'. He also included a rocking cover of The Beatles' 'Dr Robert'.
The set-list suggested a good deal of careful thought had gone into its creation. It could have been easy to overload it towards the Haircut 100 material, which would have been a mistake given the quality of songs at his disposal since the band's split. 'North Of A Miracle' remains an outstanding album and contributed 'Take That Situation', 'On A Sunday', 'Whistle Down The Wind' and Blue Hat For A Blue Day' in a glorious segment early in the performance.
Mid-career songs like 'He Doesn't Love Like I Do', 'Kite', 'Rollerblade' and 'London' were welcome inclusions, and the new material from 'Woodland Echoes' was well received. The perfect guitar pop of 'Baby Blue Sky' and 'Perfect Sunday Sun', in particular, shone like diamonds.
'Caravan' segued neatly into a lovely version of 'Laura', before the band let rip with a pair of oldies, 'Favourite Shirts' and 'Fantastic Day' bringing the performance to its close.
Let's hope that Heyward and band make a habit of touring, we've waited far too long for him to deliver a lengthy set of material and if you get the opportunity don't miss him over the next few weeks because a great night out is guaranteed.
Photos & Review by David Dunn