Gigs and Tours
The latest tour announcements can be found here. Whether it's a new rock band or a seminal artist, keep up to date with the biggest and best tours happening across the UK now. Check if your favourite band is coming to a city near you!
Tuesday 28 May 2019 - 1:37 pm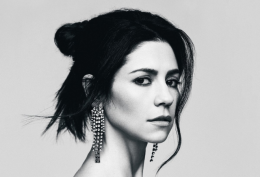 Marina has announced the Love + Fear UK Tour Part 2 for October/November…..
Tuesday 7 May 2019 - 9:26 am
Friday 3 May 2019 - 2:03 pm
Friday 3 May 2019 - 9:53 am
Tuesday 30 April 2019 - 2:34 pm
Monday 29 April 2019 - 2:25 pm
Friday 26 April 2019 - 10:56 am
Tuesday 9 April 2019 - 1:42 pm
Monday 8 April 2019 - 2:30 pm
Wednesday 3 April 2019 - 2:37 pm