Gigs and Tours
The latest tour announcements can be found here. Whether it's a new rock band or a seminal artist, keep up to date with the biggest and best tours happening across the UK now. Check if your favourite band is coming to a city near you!
Tuesday 24 November 2020 - 10:10 am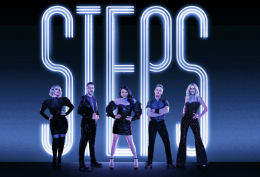 Steps are heading out on a huge arena tour in support of their…..
Thursday 19 November 2020 - 8:41 am
Thursday 19 November 2020 - 8:20 am
Monday 16 November 2020 - 3:45 pm
Wednesday 4 November 2020 - 4:13 pm
Tuesday 27 October 2020 - 9:25 am
Friday 23 October 2020 - 10:47 am
Friday 23 October 2020 - 10:27 am
Thursday 22 October 2020 - 1:02 pm
Tuesday 20 October 2020 - 11:14 am