Gigs and Tours
The latest tour announcements can be found here. Whether it's a new rock band or a seminal artist, keep up to date with the biggest and best tours happening across the UK now. Check if your favourite band is coming to a city near you!
Friday 21 September 2018 - 8:15 am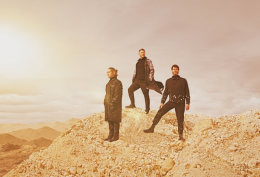 Take That will celebrate their milestone 30th Anniversary with the Greatest Hits Live…..
Thursday 20 September 2018 - 10:16 am
Tuesday 18 September 2018 - 2:53 pm
Monday 17 September 2018 - 3:36 pm
Friday 14 September 2018 - 2:23 pm
Friday 14 September 2018 - 9:48 am
Thursday 13 September 2018 - 10:12 am
Tuesday 11 September 2018 - 2:06 pm
Monday 10 September 2018 - 2:41 pm
Friday 7 September 2018 - 8:04 am