Meghan Trainor Drops Two New Tracks
In the run up to her highly anticipated third full-length album release, global superstar Meghan Trainor has dropped two brand-new tracks.
The songs are sassy single 'Let You Be Right' and 'Can't Dance'. They follow the album's first single 'No Excuses', which received high praise from fans and critics alike for its confident lyrics and catchy pop hooks.
Trainor commented, "I was going to release just one song today, but I'm too excited so I'm giving you two! LET'S DANCE."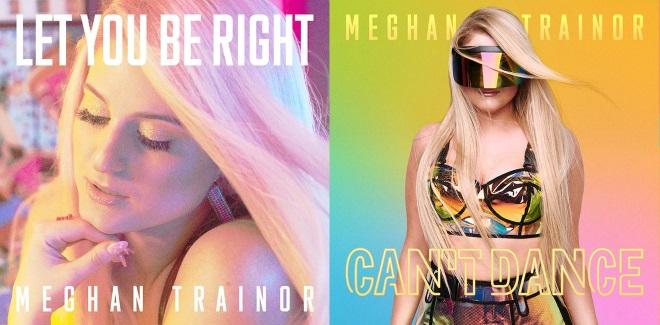 'Let You Be Right' – LISTEN HERE
'Can't Dance' – LISTEN HERE
Grammy-Award winning singer-songwriter, and multi-instrumentalist Meghan Trainor first arrived on the music scene with her female empowering 2014 breakout single 'All About The Base'. She has since cemented her rising status as a prominent artist in pop music with seven multi-platinum singles, two platinum albums and three sold-out headline tours.
As well as creating her own hits, she has penned multi-platinum tracks for some of the biggest names in pop and country music as well as received numerous industry awards and nominations worldwide.
Meghan Trainor is one of only five female artists to receive a diamond certification for her hit single 'All About That Bass', making the song one of just 15 other singles in history to share the RIAA Gold & Platinum Awards status.
The artist has recently also turned her talents to television, appearing as a panellist on the first season of FOX's hit singing competition series THE FOUR: Battle for Stardom.
Get ready for a summer of Meghan Trainor!