Live Review – Father John Misty – The Junction, Cambridge – 27th October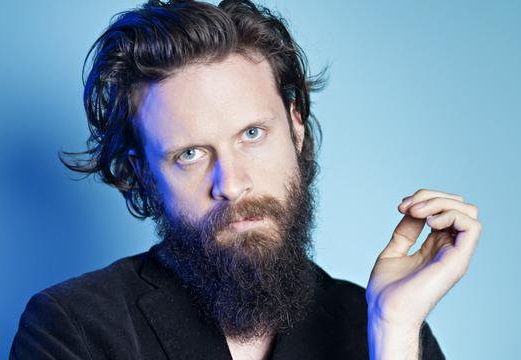 Now that he has an audience and a degree of expectation, it's the spontaneous elements to a Father John Misty gig that distinguish the night and give the audience what they want. Tonight in Cambridge, for example, there's a prolonged moment at the climax of 'Bored In The USA' when the singer grasps a camera phone from an audience member and films close ups of himself taking the song to its close. But the moment doesn't end there, with the comic timing of an established stand up, he studies the device and announces "oh it's not recording!" There's a bit of mocking that he'll do the song again to which the audience reacts favourably so the band replay the dramatic opening chord. You sense that anything could happen at all times.
Of late, not that many performers coming out of the Indie world have taken the front man role quite so literally by the scruff of the neck. For every Jarvis Cocker and Lauren Laverne who were at ease speaking off the cuff to the crowd with confidence there's been at least fifty fey and precious lead vocalists staring at their feet, one knee pointing inwards, elbows pressed to the ribs mumbling a shy "thank you" every now and then. Here, when someone shouts "I love you" to Father John Misty early on here he doesn't throw it back with faux embarrassment; he launches into a lengthy monologue questioning whether the individual can live up to the demands that loving him will require, the time commitments and the extensive moisturising regime. When a crowd know their affections are going to be received with such style and wit it only makes them give even more. And perpetually get more back.
The remarkable thing is that this performer has emerged at all. The last time I saw (actual name) Joshua Tillman at this venue it was a few years ago and he played in support of the band he was drumming for at the time, the Fleet Foxes. Billed as J Tillman, he sat with quiet humility at stage front and plucked inoffensively at his folksy tunes. There was absolutely no trace of the posturing and gyrating that his Father John Misty persona would unleash. OK Tillman grew up in an Evangelical Christian environment and he undoubtedly draws on the performance aspect of a pastor to deliver this character with the conviction and attention to detail of a Bowie stage creation. To carry it off with this much conviction though still has to be applauded. Don't forget he's still essentially trading in the singer-songwriter style but this Misty font has unlocked a lyrical freedom that gives the songs on latest album 'I Love You Honeybear' a cutting edge. Lines like "she blames her excess on my influence but gladly hoovers all my drugs" and "I obliged later on when you begged me to choke you" pour out in abundance and chime with dark humour, finer details and narrative flare.
So attentive is Tillman to his craft, that he plays the songs from one of this year's stand out LPs with all due emphasis on clarity in delivery of the lyrics. But this doesn't mean he holds back when it comes to working the crowd with moves, microphone swings, drum stand leaps and way too much arse wagging. It's also great to be reminded of what an outstanding record his debut, 'Fear Fun', was in 2012. A brilliant one-two punch of 'This Is Sally Hatchet' and 'Hollywood Forever Cemetery Sings' are testimony to this. Overall though Father John Misty is breathing new life into two undervalued Rock elements; the poetic art of the superior lyric alongside the fascination of a confidently executed character and alter ego. Catch him while you can, something as special as this carries no guarantees it will be around forever.
Review by: Danny Neill