Five Finger Death Punch – First Direct Arena Leeds – 20 December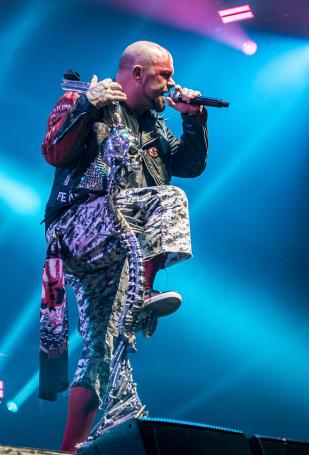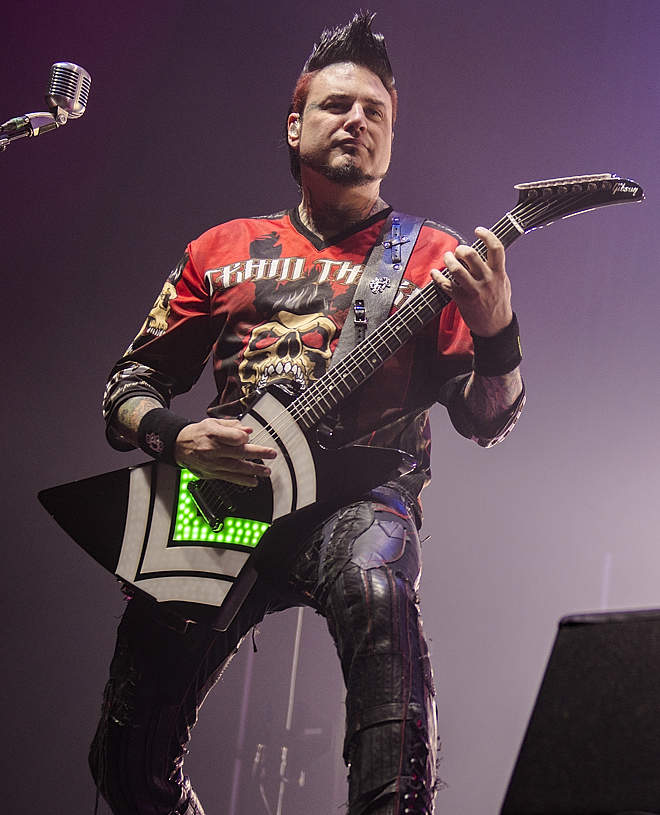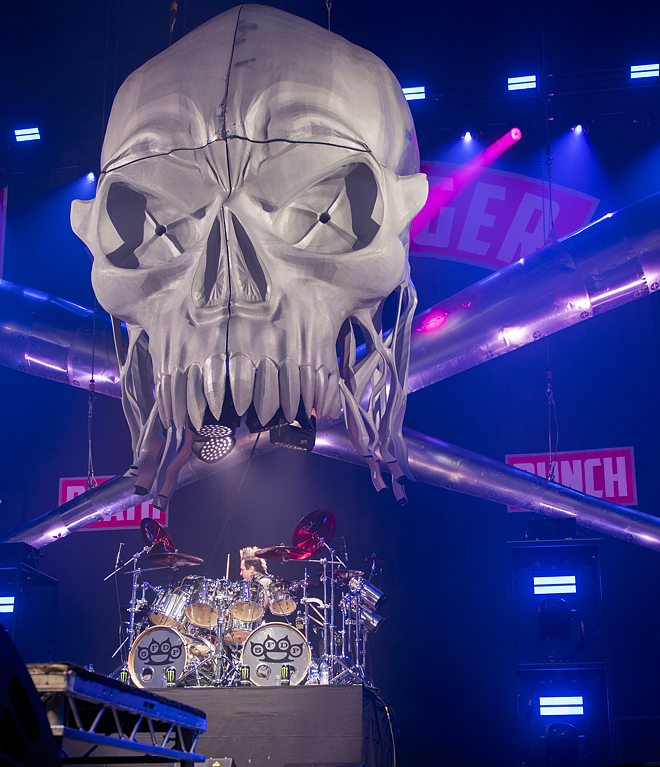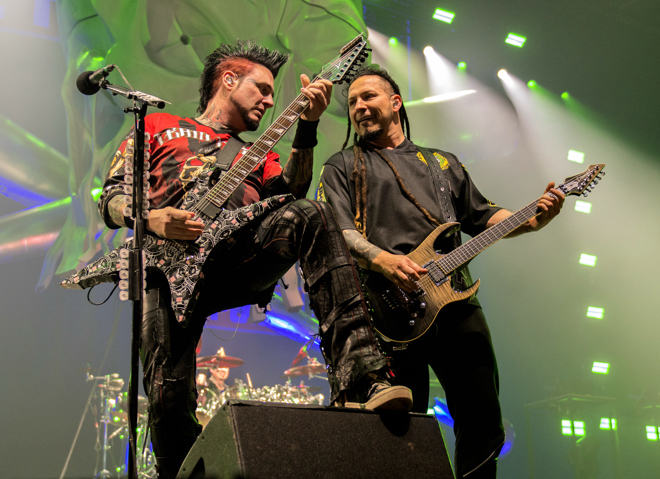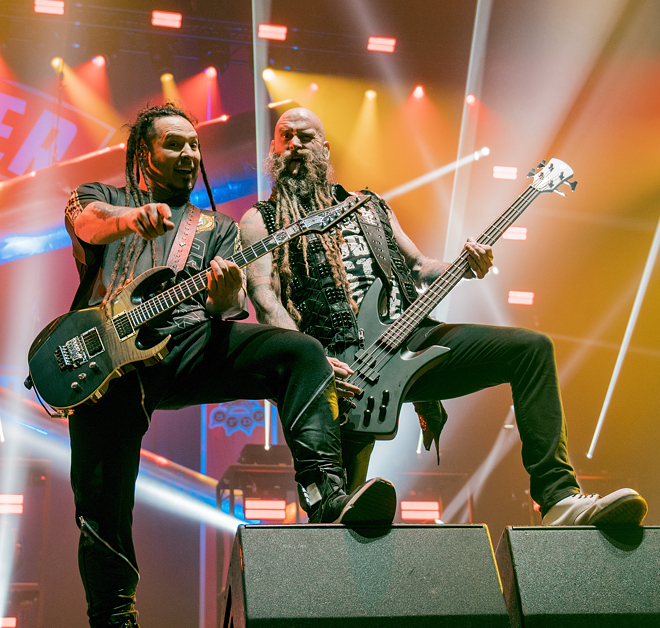 Las Vegas metallers Five Finger Death Punch headlined a short pre-Christmas UK visit this week, playing First Direct Arena in Leeds on Wednesday backed by Of Mice and Men and In Flames. It was a solid enough performance but failed to live up to the hype in some quarters of being the biggest and most exciting arena rock tour of 2017. Metallica were here less than two months ago showing exactly how exciting arena metal can be and just how high the bar is.
In Leeds, 5FDP were entertaining, but find themselves in something of a limbo on these shores caught between the Academy sized venues of their last tour which they can easily fill and these bigger arenas which, in Leeds at least, they didn't.
After an intro tape featuring Peter Finch's "I'm As Mad As Hell…" speech from the movie Network, the curtain dropped revealing the band's skull and crossed baseball bats logo and the band launched into 'Lift Me Up'. From the off, Ivan Moody was never still and worked tirelessly alongside bassist Chris Kael roaming the full width of the stage as together they whipped up the crowd, cajoling them with gestures, nods and smiles of encouragement.
Never Enough heralded the delivery of the evening's first crowd surfers into the pit. Introducing 'Wash It All Away', Moody, who has had his fair share of negative press over the last few months referred to this coverage and "all the bullshit that's been written about me". Their cover of 'Bad Company' was deftly handled and had the crowd singing along in appreciation.
Band members Moody and Kael, together with guitarists Zoltan Bathory and Jason Hook and drummer Jeremy Spencer certainly gave it their all producing a barrage of noise and action for their Knuckleheads. Their cartoon-like qualities in terms of stage clothes, Hook's illuminating guitar and constant pick tossing, Kael's dreadlocked beard whirling around his face and Moody's picturesque (and ill-treated) mic stand all adding to the spectacle.
Mid-set, the band lost some momentum with a three-song acoustic section – 'I Apologise', 'Wrong Side of Heaven' and 'Remember Everything' – which for sheer nerve was a bold move. To their credit the band soon cranked things up again with 'Coming Down' and 'Jekyll & Hyde' before encoring with 'Under And Over It' and 'The Bleeding'.
Their set would have benefited from being ten minutes longer as it seemed on the short side and two or three numbers light, but with three bands on the bill time was clearly a factor and something probably had to give, but it shouldn't be at the headliner's expense.
Photos & Review by David Dunn