Clean Bandit New Album 'What Is Love?'
Clean Bandit have announced their highly anticipated second studio album 'What Is Love?', due out for release on 30 November 2018.
The album, which the talented trio have been working on over the last three years, will mark an exciting new chapter for the band. It is also the official follow-up to 2014's two million-selling, UK Top 3 debut 'New Eye's.
'What Is Love?' once again sees the master collaborators join forces with an impressive list of vocalists, including the likes of Zara Larsson, Marina, Luis Fonsi, Demi Lovato, Sean Paul, Anne-Marie, Ellie Goulding, KYLE, Big Boi, Tove Styrke, Stefflon Don, Craig David, Kirsten Joy, Rita Ora, Julia Michaels and ALMA.
The deluxe edition of the album will feature additional tracks with Yasmin Green, Charli XCX, Bhad Bhabie, DaVido and Love Ssega alongside their hit single 'Tears' with 2015 X Factor winner Louisa Johnson.
The album was recorded at various locations across the globe and produced by their long-time producer Mark Ralph alongside the band's very own two-time Novello-winning, Jack Patterson, and Grace Chatto.
Clean Bandit cellist Grace commented, "The album looks at many different kinds and stages of love. We've been making it over three years, during which time we've all experiences love in our lives in different ways and, some of us, heartbreak too. Somehow this is all expressed in the music: brotherly love; family love; romantic love; crazy all-consuming love; the pain of love turning into something different or dishonest; and, of course, in 'Rockabye', unconditional motherly love. It explores the sacrifices we all go through for love and for each other, even when it is difficult. It's been such an honour to write and record with all of the amazing singers and musicians involved in the record. We made the songs all over the world, mainly in North London and LA – some lines were even recorded in a bathroom in Uganda! We really hope that everyone will find tracks on this album to identify with and we can't wait to share it with you."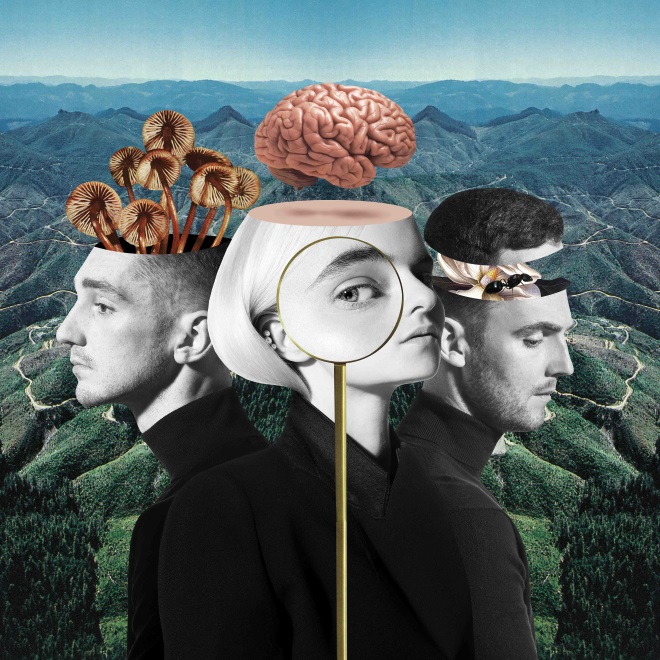 'What Is Love?' Track Listing:
Symphony (feat. Zara Larsson)
Baby (feat. Marina & Luis Fonsi)
Solo (feat. Demi Lovato)
Rockabye (feat. Sean Paul & Anne-Marie)
Mama (feat. Ellie Goulding)
Should've Known Better (feat. Anne-Marie)
Out at Night (feat. KYLE & Big Boi)
Last Goodbye (feat. Tove Styrke & Stefflon Don)
We Were Just Kids (feat. Craig David & Kirsten Joy)
Nowhere (feat. Rita Ora & KYLE)
I Miss You (feat. Julia Michaels)
In Us I Believe (feat. ALMA)
Deluxe
24 Hours (feat. Yasmin Green)
Playboy Style (feat. Charli XCX & Bhad Bhabie)
Beautiful (feat. DaVido & Love Ssega)
Tears (feat. Louisa Johnson)
FIVE FAST BAND FACTS:
Clean Bandit's first made waves on the mainstream with their 12 million-selling, Grammy Award-winning 2014 breakthrough hit 'Rather Be'.
They have sold over 40 million singles worldwide.
They have accumulated over 10 billion streams and 3.5 billion YouTube views.
The trio have achieved their fourth UK No.1 with 'Solo' ft. Demi Lovato.
Their 2016 UK Christmas No.1 'Rockabye' continues to hold the record as the longest-running UK No.1 in 24 years for a UK band, surpassing Wet Wet Wet's 'Love Is All Around'.