Black Rebel Motorcycle Club – 02 Forum London – 26 July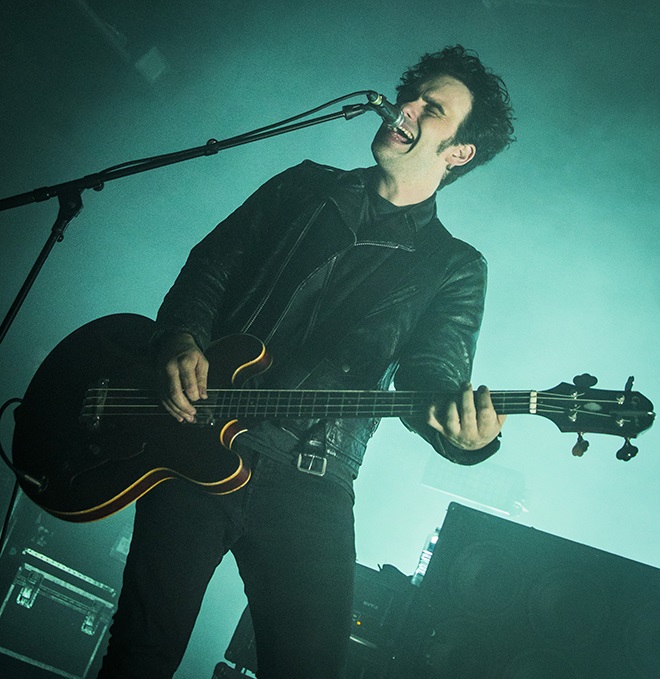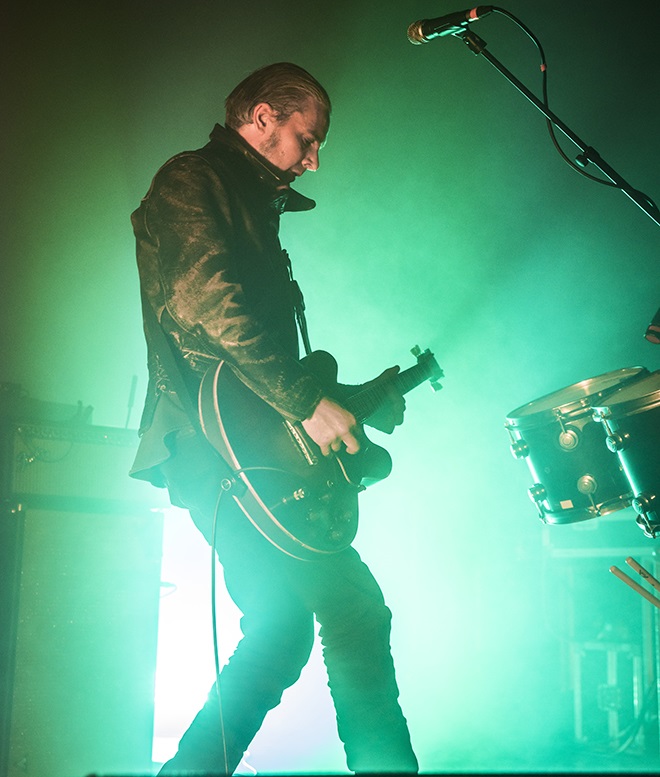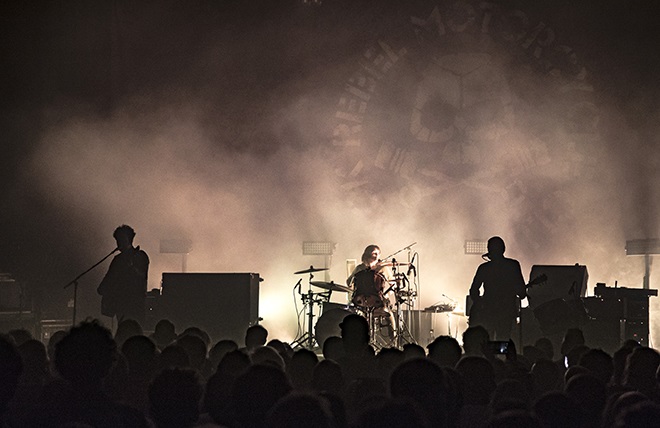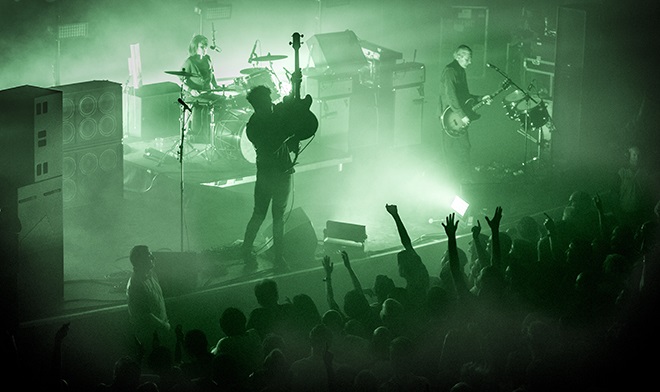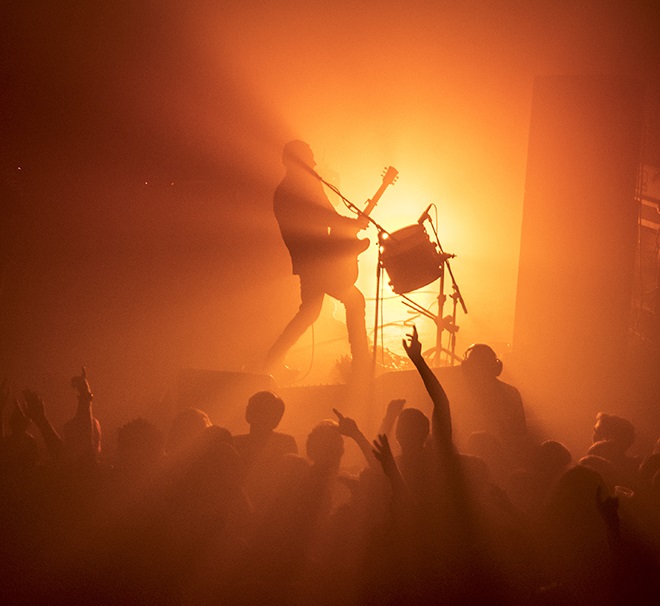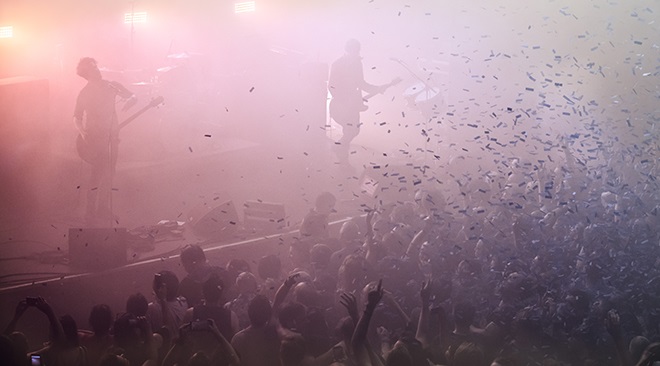 On an insanely hot Thursday evening in North London, Californian garage rock band Black Rebel Motorcycle Club played an outstanding 2hr 15 minute set at the O2 Forum Kentish Town.
An impressive audience turned out to endure 35 degrees plus heat inside the venue to see the leather clad rockers on tour to promote their 8th album 'Wrong Creatures' released earlier this year.
Moody uniform lighting and stage fog set the scene. Peter Hayes and Robert Been shared lead vocalist duties for a set, which included all but two songs from the new album and a great selection from their extensive back catalogue. Drummer Leah Shapiro played with a vigour that happily showed us she is now fully recovered from her major brain surgery in 2014.
In the sauna-like atmosphere the already wilting crowd's attention was grabbed immediately as the band started strongly with 'Spook', 'Little Thing Gone Wild' and 'King of Bones' from latest album 'Wrong Creatures', all typical of the BRMC'S core sound of fuzz-filled, guitar laden menacing
rock.
Later during some of the quieter and acoustic numbers it was disappointing to hear the buzz of the audience chatting, even during the stunningly beautiful and soulful 'Haunt' from the new album. But the crowd was soon hooked in again as the band launched into old favourites such as 'White Palms' from BRMC's self-titled debut album and 'Six Barrel Shotgun' from 'Take Them On, On Your Own'.
The height of the crowd's frenzy, encouraged by Peter Hayes hopping down off the stage to lean into the crowd, was reached during 'Spread your Love', and the final number of a three song encore 'Whatever Happened to My Rock And Roll (Punk Song)'. During both confetti canons were fired above the sweat soaked crowd and suddenly the ridiculous heat no longer seemed to matter.
Set List:
Spook
Little Thing Gone Wild
King Of Bones
Beat The Devils Tattoo
Ain't No Easy Way
Berlin
Conscience Killer
Stop
Haunt
Question Of Faith
Circus Bazooko
Rifles
Carried From The Start
Acoustic #1
Acoustic #2
All Rise
In Like The Rose
White Palms
US Government
Six Barrel Shotgun
Spread Your Love
….
666 Conducer
Ninth Configuration
Punk Song
Photos & Review by Jess Jones