5 Things You Didn't Know About Ed Sheeran
We all know what a pro the 'Castle On The Hill' star is when it comes to playing guitar, and it's difficult not to notice his incredible voice whenever you hear one of his songs. BUT, do you know how Ed Sheeran became the artist he is today? There's a lot more to him than you might think – here are some of the interesting things that we recently found out about him: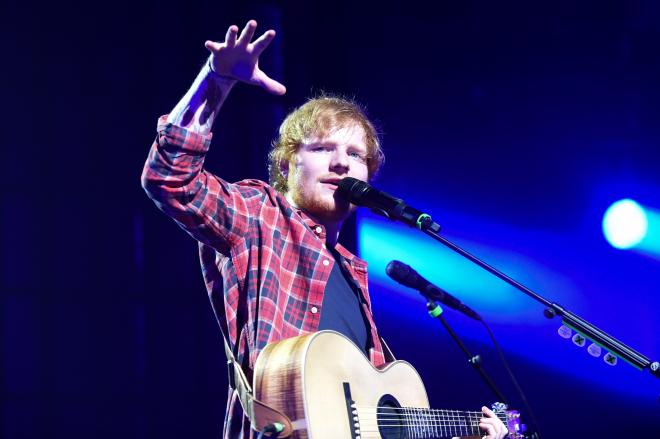 1.    He was once homeless
Although he might've sang about a 'Lego House', Ed spent time sleeping on the streets, the London Underground and his friends' sofas after struggling to pay his rent. He's even admitted to once snuggling up outside Buckingham Palace in a stone archway with a handy heating vent. Little did he know that three years later he'd be playing for the Queen inside the palace to celebrate her Diamond Jubilee. Motto of the story? Never give up on your hopes and dreams!
2.    Jamie Foxx helped him land his big break
It was after appearing on film star Jamie Foxx's radio show that Ed really started to become recognised for his talent. As the industry began to take notice, Foxx even offered Ed the use of his recording studio as well as a place to crash in his Hollywood mansion.
3.    His guitars have names
Sheeran has certainly taken his close relationship with music to the next level by giving each of his guitars a special name of their own, including Lloyd, Cyril, Felix, Nigel and Keith.
4.    He doesn't own a phone
Whilst taking a break from music and travelling the world, Ed decided to ditch his phone. Since returning he admits to having stopped charging his mobile and once again living life phone free, so if you need to get in touch, email's your best option – apparently, he still checks those!
5.    He loves cats
Not only is his Instagram feed is littered with moggies, he even once created a Twitter account for his cat Graham, which clocked up over 70 thousand followers – check it out over at @GrahamShizza. Ed also paid a visit to the Cat Café in Japan after playing Glastonbury back in 2014 and serenaded some of the cute kitties – watch the video below (skip to 3:30 for the feline fun!).
Still not convinced when we say that Ed Sheeran is a pretty cool guy? Just ask Taylor Swift, The Weeknd, Justin Bieber or Usher – he's written songs for them all!