Artists
The Cure BST 2018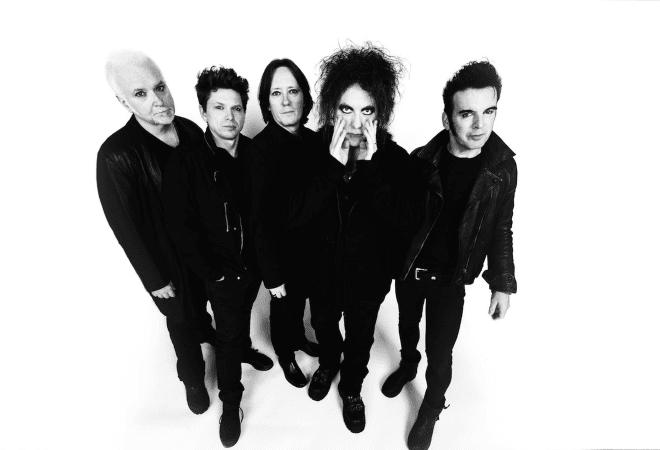 The Cure are the latest headliners to be announced for next year's BST Hyde Park event where they will play an exclusive show on Saturday 07 July 2018 as part of their 40th anniversary celebrations.
The band will be joined by special guests Interpol, Goldfrapp, Ride, Editors, Slowdive and The Twilight Sad, many of whom have been inspired by The Cure's distinct sound and influence on various music genres from post-punk to alt rock, gothic rock and emo.
First formed in 1976 in Crawley, Sussex as 'Easy Cure', the band went on to play their first show and release their first single as The Cure in 1978 before transforming into one of Britain's most influential bands. They have achieved 30 million combined sales across 13 studio albums with over 40 singles. Their long list of hits including 'Boys Don't Cry', 'Close To Me', 'Just Like Heaven', 'Lullaby' and 'Friday I'm In Love' have also helped shape the post punk landscape and brought alternative rock to the global charts.
Now, approximately 1,500 concerts later with a back catalogue of music accumulated over 40 years, Robert Smith, Simon Gallup, Jason Cooper, Roger O'Donnell and Reeves Gabrels will mark their impressive careers in music with what is sure to be a memorable performance at BST 2018.
Don't miss your chance to see them perform live on stage at this very special anniversary show!
Tickets on sale Friday (15 December) at 9am from Gigantic AXS Ticketmaster Amazon Tickets
Available dates...
Find Tickets
Sold Out?... Or Grab a Bargain...