The Sherlocks release video for single 'Chasing Shadows' – Watch
The Sherlocks have released a brand new video for single 'Chasing Shadows', out 10th June.
The video features some raucous live footage from The Sherlocks' headline shows in Manchester & Sheffield this year, encapsulating the exhilaration of the shows and the excitement of their fans. 'Chasing Shadows' is a common finale in their live sets with the song telling relatable lyrics of a drunken night out.
Watch the new video for 'Chasing Shadows' here:

Sheffield four-piece, The Sherlocks are Kiaran Crook (Lead vocals/Rhythm Guitar), Josh Davidson (Vocals/lead Guitar), Andy Davidson (Backing Vocals/Bass Guitar) and Brandon Crook (drums), who explains that: "Chasing Shadows has always been a fan favourite! It's a stadium-esqe anthem, huge chorus!!"
Drawing obvious comparisons from their influencers (The Jam, The Clash, Arctic Monkeys) this is a band with unquenchable ambition intending to create their own unique sound and already captivating new audiences.
ICYMI, here's an earlier version of 'Chasing Shadows' live in session at Maida Vale for BBC Music Introducing and Steve Lamacq on BBC Radio 6 Music:

Their fanbase is going from strength to strength with their last singles 'Will You Be There' & 'Was It Really Worth It?' both reaching No.1 in the Vinyl single charts.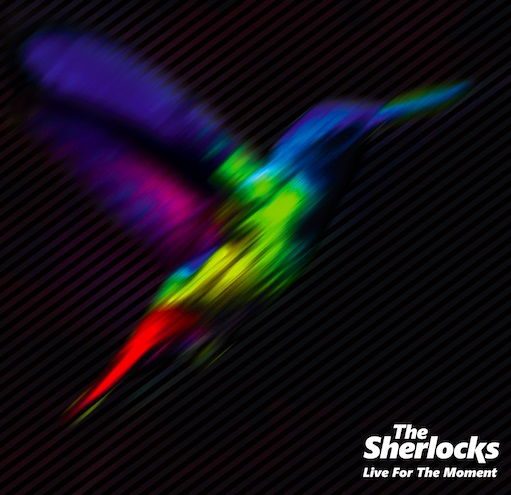 When asked what to expect from this anticipated debut from the young band, The Sherlocks promise;
"The time has finally come… what started as a hobby has incredibly turned into a career. But this is all down to our fans for investing their time into our band. The amount of people calling for this album is truly overwhelming and we know this is the right time to share it. We've genuinely worked so hard for this and put everything into this album, down to the very last detail. Everything about this album feels incredibly special… 4 lads from the middle of nowhere. This is what makes our story so special, that the people have decided to back a real band and we will be forever grateful to them for that. Our lives have completely changed over the last few years, we started this band around 7 years ago as friends jamming a few songs out together in my dad's garage. Over 1200 gigs later, we're now here announcing something we will be eternally proud of. We can't wait for you to hear it in its entirety. This one's for you. This journey has only just begun… LIVE FOR THE MOMENT x "
Their debut album 'Live For The Moment' is due for release on 18th August. Get in quick and pre-order The Sherlocks CD/Cassette/Vinyl today.