Reviews
The home for all our fan reviews. We regularly send our team out to review a local gig and listen to new music albums so we can present our very honest reviews here.
Wednesday 13 June 2018 - 6:20 pm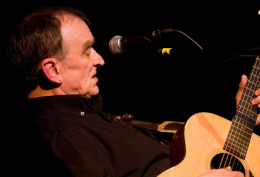 John Kirkpatrick is telling a personal love story with universal appeal, all about…..
Monday 11 June 2018 - 8:48 am
Friday 8 June 2018 - 9:05 am
Friday 1 June 2018 - 9:46 am
Tuesday 29 May 2018 - 1:49 pm
Monday 21 May 2018 - 3:29 pm
Wednesday 16 May 2018 - 9:09 am
Tuesday 15 May 2018 - 11:40 am
Tuesday 8 May 2018 - 8:57 am
Friday 4 May 2018 - 8:20 am