Reviews
The home for all our fan reviews. We regularly send our team out to review a local gig and listen to new music albums so we can present our very honest reviews here.
Sunday 26 March 2017 - 7:19 pm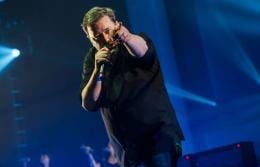 The last gig of the Elbow tour and the last of four nights…..
Friday 24 March 2017 - 5:36 pm
Sunday 19 March 2017 - 2:45 pm
Friday 17 March 2017 - 9:24 am
Thursday 16 March 2017 - 3:24 pm
Sunday 12 March 2017 - 12:27 pm
Tuesday 7 March 2017 - 11:27 am
Monday 27 February 2017 - 5:27 pm
Sunday 26 February 2017 - 10:47 am
Friday 24 February 2017 - 7:43 pm