Elton John's new LIVE album – Full details – Watch
Listen up Elton Fans – big news.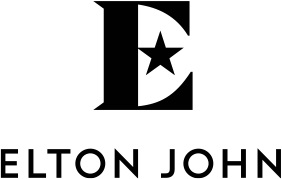 Elton John will be commemorated as the first ever Worldwide 'Record Store Day' Legend, and with it, he's releasing an incredible live album entitled '17.11.70+' – the American way of writing the date 17th November 1970. This is the date that Elton did one of the first-ever stereo radio broadcasts live at A&R Recording Studios in New York City. This is the Elton that America fell in love with. It offers pure, stripped back performances of those off-kilter, beautiful songs written with Bernie Taupin that invented Americana long before it became a thing.
Watch Elton explain about his love for vinyl and why Record Store Day is so important to him:
Naturally, his new live album will be released on vinyl, along with six previously unreleased tracks.
He goes on to explain about the new vinyl album: "We just went in the booth and played it as a three-piece: Nigel Olsson on drums and vocals, Dee Murray on bass and vocals, and myself. There was a studio audience of about 100 sitting outside the booth, hearing it coming through the loud speakers, and we just played. I'm astonished by how good we were, listening to this record. A lot of it was improvised, and you can do that when you're a three-piece band because I'm really the lead instrument, and Dee and Nigel were so brilliant at following what I did. There's a 16-minute track on it that was completely improvised, more or less, and I'm very proud of it: I think it's one of the greatest live albums ever made."
"I love vinyl so much; the tactile nature, the ritual of it, looking at the sleeve…especially with the old albums and the liner notes – who played on them, the process of putting it on, the needle going on and the sound coming out. And it DOES sound better, I know it does! It's just the wonder of having vinyl". Elton John
Record Store Day is the one day of the year when over 200 independent record shops all across the UK come together to celebrate their unique culture. Special vinyl releases are made exclusively for the day and many shops and cities host artist performances and events to mark the occasion. Thousands more shops celebrate the day around the globe in what's become the biggest record buying event on the music calendar.
Vinyl releases have been a core part of Record Store Day since its launch and Record Store Day has in turn spearheaded the UK vinyl revival. In 2008 there were just over 75,000 vinyl albums sold in the UK. Propelled by Record Store Day, sales reached 3.4 million in units in 2016, representing 14% of physical albums market.