Danny Baker's Cradle to Stage – Stockton Arc – 09 March 2017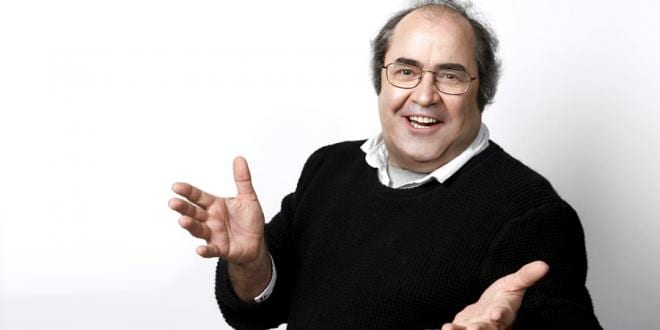 Danny Baker breezed into the area last week bringing his Cradle to Stage show to Durham, Stockton and Harrogate.
The award winning radio host, TV personality and author delighted the audience at Stockton ARC, with the longest show of the tour so far. A digital clock on stage showed that he locked in at a little under three hours. Not quite Ken Dodd style length, but by the time his tour finishes who knows?
The whole show was delivered at breakneck pace, with Baker pacing the stage, neither stopping for breath or for a sip of water. Even a temporary microphone failure didn't throw him, he just raised his voice and carried on while the issue was sorted.
The show is billed as something of goodbye given he is approaching 60 and has promised his wife a peaceful retirement at their Florida home. Baker recounted nostalgic tales of growing up in south London, his happy if somewhat daredevil childhood – playing chicken at the age of seven in a burning car wreck, for example – and what he terms his "sheer dumb luck" that led to encounters with stars like Marc Bolan, Mel Brooks, Spike Milligan, Kenneth Williams and Tommy Cooper.
If you've read any of Baker's books then you'll know some of the tales, but hearing them first hand, with added brio and colouring brings them vividly to life.
Baker's family, and especially his father 'Spud' who was brought to life so well in the recent TV series Cradle to the Grave by Peter Kay, were very much in evidence. Baker flashed photos on screen which prompted tale after tale. Suffice to say, that by the evening's close, his life story had progressed so slowly that he hadn't even got past his school days, but it didn't matter a jot.
Half jokingly, he promised he'd be back again to bring us tales from "The Rock and Roll Years". Let's hope he doesn't get too comfortable out in the Florida sunshine, as this was a rollicking – a word I'm sure he'd approve of – night out.