Angus & Julia Stone. 4th Album SNOW – teaser
Angus and Julia Stone have set the date for their 4th studio album 'Snow' due for release on 15th September, following on from the title track release Snow.
SNOW the album continues a process the siblings began at the suggestion of producer Rick Rubin on their self-titled album of 2014. "That was the first time that we actually started writing together, in the same room." Angus says.
Plot-wise, SNOW is yet another confident advance on a story which now accounts for over half a million album sales in Australia alone. The Sydney-born siblings produced and largely engineered it themselves.
"It was quite magical because Angus and I have never spent that much time together, just the two of us," says Julia. "There's always at least an engineer or tour manager but the last phase of writing and recording was just eight weeks of him and me and the quiet of the land. It was a beautiful time."
Angus and Julia Stone have invited fans to come behind the scenes for the recording of SNOW saying, "We shot a little video while making the album on the farm. It's a little snippet into our world making music. Enjoy!"
As songwriters and performers, Angus explains, "We've seen a lot of the same things but they come out of minds and hearts in different ways. We have united memories but different perceptions which makes creating together really interesting" Julia adds, "We can be talking about the same thing, but how we talk about it, how we feel about it is different. I think that what makes it exciting for us to write together. There's a line that ties us. Then there's the many different ways to talk about that line."
The first notes of Snow are instantly transporting. The guitar is a scratchy, wooden memory laid over a moment of silence. The gently driving organ beat emerges and takes you with it, beginning the next enchanting journey with the brother-sister duo, "Running from the start, here we are again," Julia sings. "Running from the start, here we go again," comes her brother's reply. Chateau is a song of pure contentment in time and place.
Angus and Julia sing in effortless harmony. "I never could have imagined that Angus and I would still be working together 10 years later — i feel pretty lucky we get to make music together. We've been through so much, so many shared experiences and memories." "It's exciting to share new music with people for sure… but to be honest, it's not why I got into writing music," says Angus. "For me it's always just been an expression… but it's a great feeling if people are digging it."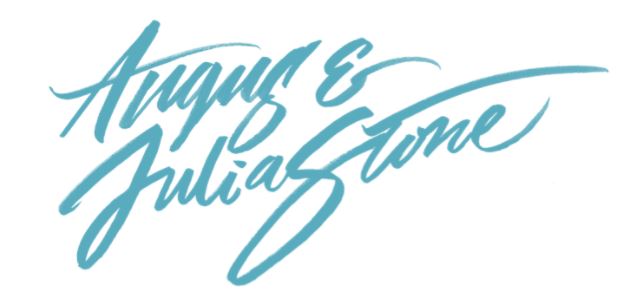 SNOW features Angus and Julia Stone wandering through the Australian desert until they fall upon a steamy laidback affair in the middle of nowhere.
Since the duo began performing together in 2006, their story has unfolded with a magnetism that has galvanised the world. Their three albums have amassed multi-platinum sales, whilst new single Snow has already hit #2 most played on triple j, #57 on the Shazam chart (nearing 12,000 shazams) and over 1.2 million Spotify plays! The band have over 5 million listeners each month who tune in to stream their music from all over the world, and have accumulated a fan base of millions over tours of the UK, Europe and USA.
Their quietly hypnotic songs have infiltrated film and TV from the recent Woody Harrelson film 'The Edge of 17' to TV shows like 'Pretty Little Liars', 'Suits' & 'Revenge'. They have cast their spell over the world's key festivals: Coachella, Lollapalooza, Bonnaroo, Outside Lands, Rock Werchter, Hurricane, Austin City Limits, Electric Picnic, Splendour In The Grass.