Single: Simian Ghost – Free Agent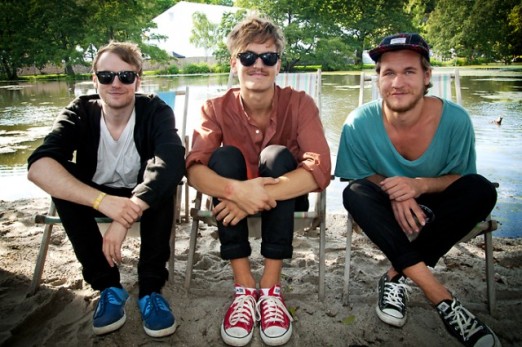 After breakthrough success with their debut album "Infinite Traffic Everywhere" in their home country of Sweden, electro troupe Simian Ghost release their debut UK single "Free Agent" (which is lifted from their upcoming mini-album "Lovelorn"). The entire LP was created in the living room of Sebastian Amström; but can its alternatively recorded lead single rival the instant chart hits the big labels offer? Sadly, it seems that in this case the answer's probably a "No".
There is always a danger with DIY music that to certain ears it can sound a messy or unfinished, and although you can't criticise Simian Ghost for that, there is still something missing. It's outright unfair to describe their production as amateur but there's clearly room for improvement. What exactly it is that needs to be improved is hard to pin-point. Although the song has been mastered in a way that the vocals and music are clearly audible, there are still moments which jar with the listener. Perhaps it would be easiest to direct criticism at the 'skipped beats' which simply sound like errors.
Somewhere in "Free Agent" is an enjoyable song with a strong chorus, but it is not as accessible as it should be which makes it hard (if not impossible) to enjoy on a pure pop level. Instead the self-described 'Chill wave' vibes leave many casual listeners alienated leaving Simian Ghost with only a niche indie appeal.
"Free Agent" may gain success in Sweden but it's unlikely to do the same here in the UK. Unfortunately, the song's good points are outweighed by the effort it takes to appreciate them. For the small audience who enjoy Swedish chill wave, this is probably great but it leaves everyone else a little cold.
Simian Ghost's EP ' Lovelorn', is due to be released 14th November 2011
Review by Amy Jo McLellan
Hear more from Simian Ghost at Myspace










(6/10)